A Guide to Cloud Computing for Small Businesses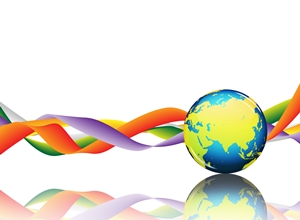 Cloud computing boasts many advantages to businesses, with the majority of companies, no matter how large or small, being able to utilize these benefits in one way or another.

Cloud computing is, in a nutshell, is a computing model where services and storage are provided through the Internet, for example web-based email and web hosting, respectively.

For the Cloud computing software solutions in this instance, the reference will be to software that charges a monthly fee over an extended period of time as opposed to a large one-off payment.

Numerous business functions consist of cloud based solutions; in fact, you may already be utilizing the service without noticing. Consider your email providers anti-spam service, anti-virus programs you have bought and the constant updates they provide. These are all examples of services from the cloud.

So even though you may be already using it, through anything from phone services to operations and finance, there are still many things to consider regarding your business needs before completely succumbing to the cloud.

Firstly, the hard facts. The cloud computing market is estimated to be worth around $8 billion worldwide. With Gartner's 2011 predictions forecasting the market to hit the $14 billion mark in 2013.

The growth of the service is hereby undeniable, but still, just because your friends buy the latest sports car, doesn't mean you have to without testing it first. Although, according to AMI-Partners recent study, small and medium businesses will be increasing their spending on software-as-a-service (SaaS) over the next five years, there must be a reason for this.

In relation, currently only 37 percent of small businesses throughout US, UK, Germany, Italy and Brazil have actually heard of cloud computing (according to a Techaisle survey of small businesses).

Depending on locations and mobility, your business may be interested to know that cloud computing solutions are available globally and 24/7/ wherever you have a computer, the cloud is available, and accessible from a web browser.

Protection and privacy of company data is also addressed by the cloud computing system, with available apps in order to increase privacy if your company has specific requirements. But please remember that the ultimate responsibility lies with you and your business in relation to protecting personal data, check regulations to ensure you are still complying with them, and do not rely solely on the cloud for this.

When selecting specific cloud computing software, make sure you consider you needs, customers and other requirements before selecting a specific software vendor. Check testimonials, references and experiences along with company history before deciding, just as you would with the purchase of any product or service.

You should also check that the vendors have a legitimate, useful and reliable customer support service that has been included in your monthly fee. This is essential if you have any questions and you need to contact someone for support whether it be via phone, email or any other form of communication.

Scalability is a well-known benefit of cloud computing, so make sure your vendor is flexible in order to fully take advantage of this. You should be able to adjust your monthly fees, depending on your number of users.

You can upgrade your software regularly and benefit from improvements with no additional fees or time spent on downloading and configuration. So evaluate your need for this, as occasionally it may be down to the vendor to decide on the updates rather than your business.

Cost efficiency is a big plus when purchasing cloud computing, but make sure this is definitely the cheapest option for your company. The monthly payments can be an advantage to most companies along with the flexibility of the charges.

However, while this is undoubtedly an advantage for most, you should look at the long term costs and ensure that you are not spending more on cloud computing that the use of on-premise desktop software, which may actually be a cheaper investment in the long run. The whole cost will depend on your number of users and required apps though, so compare this to the number of licenses our may be purchasing for desktop software.

Despite cloud computing apps being considered easier to use, there may still be the need to train your employees regarding the software. Many SaaS providers offer online video tutorials and forums are also available for this.

It is also important to keep some technical people engaged with the services for security issues. This can help monitor outgoing information and ensure security is still tight no matter what applications are being used.

Cloud computing is currently an important part of business technology, and looks set to continue to be of importance for small businesses in the future as well. The overall benefits can be summed up as advantages relating to cost, reliability and speed, extremely important factors for company growth.

---
About Author
Jonathan is a senior writer covering web hosting and tech news on FindCloudHost.com. Jonathan graduated from the University of Brighton with a BA (Hons) in Journalism and since then has been working for various websites, magazines and newspapers.


Comment Article
| | | | | | |
| --- | --- | --- | --- | --- | --- |
| Connect with | | or | | or | |