An Introduction to Cloud Computing for Businesses and Individuals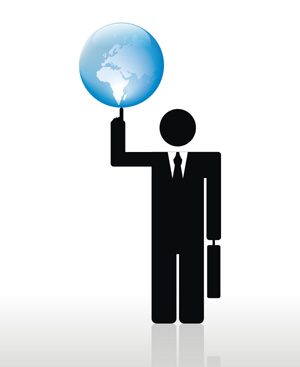 If you have ever seen the term cloud computing and initially wondered how technology can work at that kind of altitude, fear not, as you are among good company.

In June 2011, VersionOne conducted a survey which discovered that 91% of senior IT professionals don't actually know what cloud computing is. Nearly one year and a lot of publicity on from this, it would be surprising to see a large percentage not hearing of the terminology, but the levels of understanding may still be rather low.

Cloud computing can benefit individuals and businesses alike with its unique features that allow a convenient, reliable and global service.

Essentially, the computing model provides storage and services through the internet. For individuals, the concept is to provide a universal access to your data and files no matter where you are in the world. The cloud services comprise storage, memory, processing and bandwidth, allowing far more computing efficiency.

A simple example is the use of email providers or social networking sites, the programs are not physically on your computer but you are still able to access them via an internet connection. You can utilize the cloud in your own way, with it containing your software for you to use throughout the world providing an internet connection is present.

Another great part of this service is that you don't need to manage the server as the software is on the cloud and managed by the provider. So you can maintain your data and applications elsewhere without worry or stress.

The service was first adopted and developed by Salesforce.com and Amazon Web Services early in the new millennium and has since increased its popularity by the year, with a large surge recently, following some major companies adopting its services.

The increased flexibility with the service has been a serious attraction for companies, who can personally define their own predicted use, meaning purchasing a specific amount of disk space and bandwidth.

Andreas Asander, VP of Product Management at Clavister, the security specialists, perfectly outlined the potential cloud computing has for companies applying it to their websites, saying that it, "can enable an enterprise to expand its infrastructure."

He continued to add that cloud computing could, "add capacity on demand, or outsource the whole infrastructure, resulting in greater flexibility, a wider choice of computing resources and significant cost savings."

The scalability of the cloud is potentially the best attribute for businesses, with constant updates and new applications available to user. Along with the flexibility of monthly payments which depend on usage, being scalable is a defining feature of the cloud.

These are some of the benefits for businesses looking to adopt the service, but they are not limited to those listed. Each web hosting provider will offer a different package, and you will have to define your personal needs before deciding which one is appropriate. Listing your core requirements in terms of security, performance and growth will help you apply the ideal package.
---
About Author
Jonathan is a senior writer covering web hosting and tech news on FindCloudHost.com. Jonathan graduated from the University of Brighton with a BA (Hons) in Journalism and since then has been working for various websites, magazines and newspapers.


Comment Article
| | | | | | |
| --- | --- | --- | --- | --- | --- |
| Connect with | | or | | or | |