Businesses Considering Reaching to The Clouds: Why is The Move for You?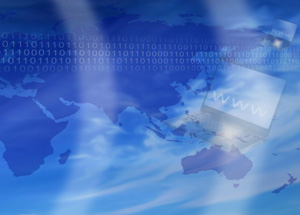 The decision whether to adopt cloud computing for your business can come down to a number of factors with the service notably benefitting some and being somewhat wasted on other companies.

So firstly lets address what cloud computing is. Cloud computing consists of delivering hosted services via the internet. It is a system that stores software and data and enables anytime and anywhere computing over the internet.

For cloud web hosting, several servers are utilized in order to improve aspects of your website; this is done by using a number of clustered servers. Through optimizing a range of servers, cloud web hosting covers security issues along with making hardware resources constantly available.

For those looking for reasons to switch or justification for those who have already made the transition, consider these three factors the major reasons for adopting cloud web hosting; scalability, cost efficiency and reliability.

Adaptability is a great attribute the service, rather than making a one-off large payment to a provider for web hosting, the money switches hands in the same way as paying off a utility bill.

By deciding how much space you initially need, you will begin by paying this price, however with the flexibility of cloud web hosting, you can alter the server capacity as your needs increase or decrease. When first converting though, be sure to correctly analyze your requirements as if you opt for too much space, this payment will be fixed for a designated time.

Time efficiency advantages comes in two forms in this situation; the first is the allotted time that setting up a server usually entails, with cloud hosting you do not need to worry about designating man power to get things up and running, as the servers are already provided and configured. Secondly, employing a large team of IT infrastructure staff to monitor the server is unnecessary, therefore saving time delegating tasks and money on wages for extra staff.

For those who have previously encountered problems with their shared server, they will appreciate the reliability of cloud web hosting. If a site becomes extremely busy on shared servers, then the speed can slow and problems may occur.

With cloud computing you can increase your resources depending on how much traffic you have to your website, with the cloud the possibilities are endless with space ever able to increase. This required growth can also be done immediately without having to contact any customer service representatives and waiting for it to happen.

Once the decision has been finalized on your transition to the cloud; you'll have to consider the providers. They will all offer slightly different packages and prices making it up to you as a company to decide which one most suits you.

Don't be afraid to research widely. Reading reviews of different providers from previous customers and checking the company's experience in the field can be a great insight into their processes and customer services. When it comes to security, make sure the appropriate systems are in place for your line of work, and also check the available applications match your requirements.

With the ever increasing popularity and presence of the cloud, it is more than likely that as a business, you are using it already, through emails, social networking or your anti-virus software.

The decision whether to make the transition to cloud web hosting and which provider to opt for can be difficult. But the benefits and possibilities are endless with the technology, updates and new software regularly appearing. Once you have decided the cloud is for you, it is advisable to research and fully understand its capabilities and advantages before ultimately selecting your future form of web hosting.
---
About Author
Jonathan is a senior writer covering web hosting and tech news on FindCloudHost.com. Jonathan graduated from the University of Brighton with a BA (Hons) in Journalism and since then has been working for various websites, magazines and newspapers.


Comment Article
| | | | | | |
| --- | --- | --- | --- | --- | --- |
| Connect with | | or | | or | |