Why Switch to Cloud Hosting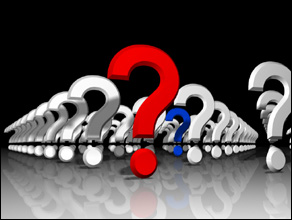 The reasons for switching to cloud hosting differ depending on the purpose for use, but some of the benefits are universal, and not specific to just businesses or individual consumers.

For those considering switching to the cloud and for those who have already made the transition and are looking for justification, in this article you can discover some of the reasons why cloud hosting has become increasingly popular since its establishment.

The most common acclamations it receives relate to its scalability and cost efficiency, however some other exceptional features are less publicized.

Cloud hosting generally operates on a number of servers rather than others that are limited to one; this will enable access to manifold servers. Essentially the cloud's processing potential is unlimited due to the ability to add news servers.

As stated before, cost is the other huge factor in switching to the cloud. This can be increasingly important depending on the processing potential required. Like the meter on a utility service, the charge depends entirely on potential consumption. This counters previous issues of website problems from sudden traffic serge.

Scalability is a common term used when described cloud computing due to its unique flexibility and ability to handle growth. This had advantages both financially and technologically, as the equipment is also scalable, along with the pay-per-use incentive.

With the cloud's features, certain issues that have undoubtedly been encountered previously can be avoided, for example, it limits problems with website server migration such as handling a sudden surge to your website.

Money and convenience aside though, another key advantage of the cloud is the boost in performance. The web hosting set up is designed in order to run quickly alongside high-traffic, enabling speed despite the hold ups.

The cloud is the antidote to internet crashes relating to inability to support work flow. So utilize this remedy and see problems with centralizing web hosting through a single computing gone.

By using a number of servers to produce the necessary server resource for a certain website cloud hosting offers something diverse. This is evidently a distinct feature of the cloud.

For some it may be defined as just another form of shared hosting, however, its advantages appear to outweigh regular shared hosting.
Cloud hosting undoubtedly differs from others, offering solutions to problems, and alternatives to settling for services with faults that cause stress and hassle. Time, cost and speed are essential attributes when web hosting, and cloud computing maximizes efficiency in each.

Cloud hosting is a currently difficult topic to avoid when analyzing web hosting, making awareness of the pros and cons important. There are countless pieces of information, opinions and critiques available and detailed information on offers and specifications. While there are advantages and disadvantages, as with any product, the undeniable evidence of the benefits appear to speak for themselves.
---
About Author
Jonathan is a senior writer covering web hosting and tech news on FindCloudHost.com. Jonathan graduated from the University of Brighton with a BA (Hons) in Journalism and since then has been working for various websites, magazines and newspapers.


Comment Article
| | | | | | |
| --- | --- | --- | --- | --- | --- |
| Connect with | | or | | or | |