Alibaba's Partnership Program Designed to Give Cloud Computing Global Footprint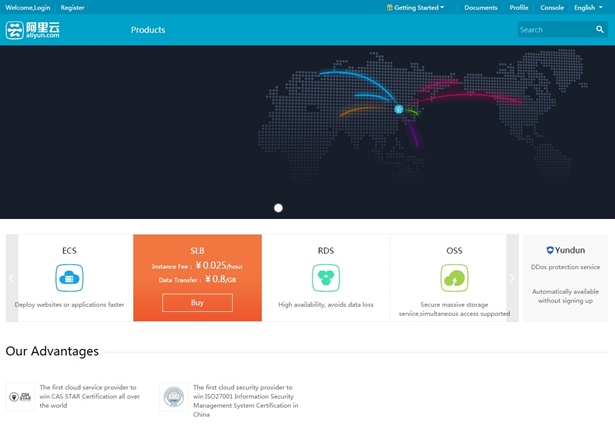 Chinese ecommerce company Alibaba is establishing a partnership program designed to give its cloud computing services a global footprint. The company, which has headquarters in Hangzhou, Zhejiang, China, specializes in cloud-based consumer-to-consumer, business-to-consumer and business-to-business sales services.

Its new Marketplace Alliance Program (MAP) offers a wide range of cloud computing services through its Aliyun arm and a network of international partners, including Singapore's Singtel. MAP allows Aliyun to offer cloud and hybrid cloud services that are localized to the needs of companies in a number geographic locations. Alongside Singtel, other partners include Intel, Dubai's Meraas Holdings, US data center provider Equinix and France's cloud company LINKBYNET.

Launched in September 2009 and with data centers in Beijing, Hangzhou, Qingdao, Hong Kong, Shenzhen, Silicon Valley, and another one being built in Dubai, Aliyun has a clientele of around 1.4 million customers. The company offers cloud, big-data and networking solutions available to companies of a range of sizes. The objective of MAP is to leverage the expertise of various partners globally, allowing the company to reduce costs during its expansion.

"The new Aliyun program is designed to bring our customers the best cloud computing solutions by partnering with some of the most respected technology brands in the world," suggested Aliyun's Vice President, Sicheng Yu. "We will continue to bring more partners online to grow our cloud computing ecosystem".

What do you think about China's growth within the industry? Let us know your thoughts. Add your comments below.

Comment News
| | | | | | |
| --- | --- | --- | --- | --- | --- |
| Connect with | | or | | or | |