Apple Announces Cloud Storage and Communication Options at WWDC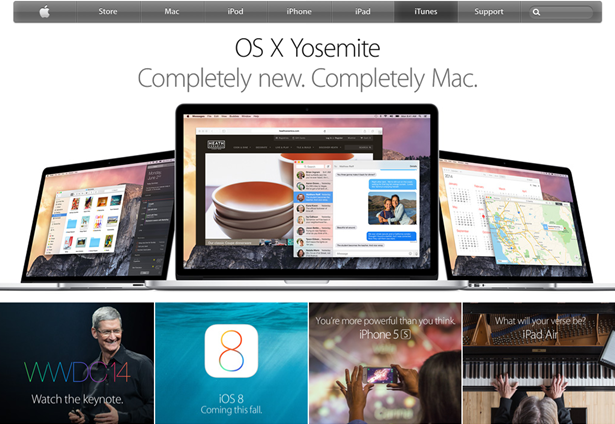 Apple has announced changes to iOS 8 and its iCloud service that will bring it into direct competition with cloud storage providers such as Google Drive, Microsoft's OneDrive (formerly SkyDrive) and Dropbox. The announcements were made at the company's annual conference, Worldwide Developers Conference (WWDC) 2014. Other announced options might put the corporation in competition with cloud-based communication tools like Line and WhatsApp.

iCloud Drive works on Macs and PCs and will operate though handheld devices. It allows users to store any type of document (spreadsheets, PDFs, etc.) and also stores images. The option is billed as giving users "the freedom to work with the document of your choice on the device of your choice". Steve Jobs, the founder of Apple, had reportedly tried to buy DropBox at one stage. When his offer was turned down he apparently warned DropBox's founders of his intention to pursue activity in their market.

The corporation has also enhanced its iMessage app. New features to the messaging device include some which are very reminiscent to those offered by Facebook's WhatsApp solution. These include creating group messages, and sending voice and video messages. In a Tweet, WhatsApp's co-founder reportedly suggested it was "Very flattering to see Apple "borrow" numerous WhatsApp features into iMessage in iOS 8 #innovation".

What do you think about Apple's "innovations"? Too little, too late? Let us know your thoughts. Add your comments below.





Comment News
| | | | | | |
| --- | --- | --- | --- | --- | --- |
| Connect with | | or | | or | |