Bluelock Announces New 2-Series Virtual Datacenter for Faster Public Cloud Deployment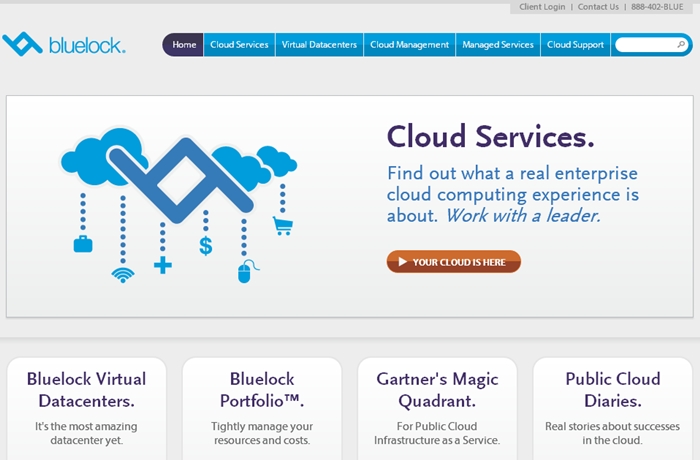 A new set of 2-Series Virtual Datacenters has been released by certified VMware vCloud provider Bluelock, aimed to speed up the deployment of public cloud resources for low-risk workloads.

Bluelock, which offers Virtual Datacenters (VDCs) hosted in the public cloud, has released the series to complement its 5-Series VDCs and state that the service will provide a scalable, on-demand Virtual Datacenter with increased flexibility.

Along with these features, Bluelock architected two distinct infrastructure platforms to improve performance and security. The 2-Series VDCs will enable customers to adjust storage and memory allocations within their resource pool as needed.

The latest VCD will offer a pay-as-you-go pricing system along with capabilities to deploy pre-production workloads, including functional testing, development and demonstrations.

"As midsize and large enterprises face growing pressure to increase business agility while lowering costs, we continually strive to refine our product and service offerings to better accommodate client needs," said Pat O'Day, CTO, Bluelock.

"Having multiple types of Virtual Datacenters allows us to more effectively match the diverse nature of enterprise application needs of our customers for increased efficiency and cost management."

Bluelock cited "client and market demand" as the motive behind the release of the 2-Series and claim it expects customers to mix and match different types of Virtual Datacenters to maximize their resource and cost efficiency.

Bryan Bond, Senior Systems Administrator, eMeter (Siemens) commented on the IT infrastructure solutions provider's service, saying : "By using a combination of multiple Bluelock Virtual Datacenters, we not only have an improved user experience and better performance overall, but we've also seen increased flexibility for the development team who has new deployment options for our customers."

"Bluelock's suite of Virtual Datacenter options combined with the cost management tool, Bluelock Portfolio, allows eMeter to get the most out of our cloud investment from a performance and cost perspective."

About Bluelock

Bluelock provides mid-size and large enterprises flexible IT infrastructure solutions with its Bluelock Virtual Datacenters hosted in the public cloud. Bluelock's unique customer approach leads to innovative solutions that offer unprecedented visibility and control, helping customers make better decisions about risk, agility and operational efficiency. Bluelock, a VMware vCloud Datacenter service provider, facilitates a true hybrid cloud approach for IT departments and business units seeking choice, platform compatibility, and a proven cloud partner that focuses on each customer's unique infrastructure needs.
Comment News
| | | | | | |
| --- | --- | --- | --- | --- | --- |
| Connect with | | or | | or | |