Bluelock's vCloud Datacenters Enjoy a Successful First Half of 2012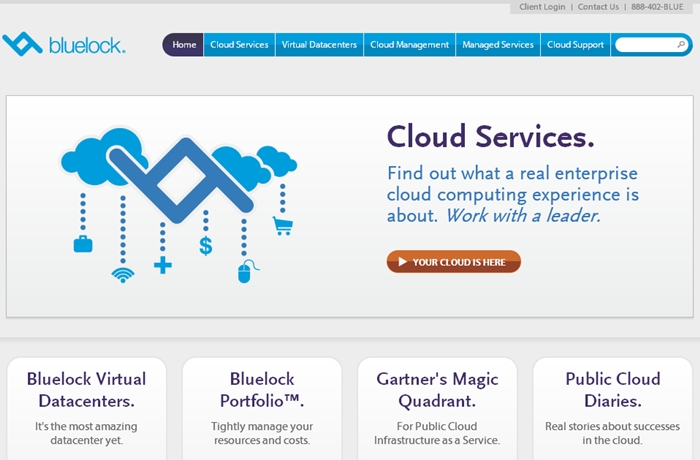 VMware vCloud Datacenter provider Bluelock has closed out the first half of 2012 with the announcement of strong enterprise growth and public cloud momentum.

The company, which provides mid-size and large enterprises flexible IT infrastructure solutions, has experienced significant success in customers adopting its Virtual Datacenters.

Some of its new clients include VMware vFabric Application Director, Codesigned, and Pitney Bowes, who along with other new introductions have contributed to Bluelock's growth in its Virtual Datacenter revenue exceeds by 50% on a year over year comparison.

Christopher Clapp, CEO of Bluelock, commended the company's performance saying: "We are extremely proud of our team's accomplishments and growth, as it's a strong testament to our ability to understand the enterprise's cloud needs better and the value that we provide to our clients."

The first half of the year has also seen Bluelock pick up a number of accolades within the cloud computing world such as CRN's 2012 100 Coolest Cloud Computing Vendors list, Nine Lives Media's Talkin' Cloud 100 report and having Bluelock CTO Pat O'Day included in a "Top 10 Cloud Influencers, Thought Leaders" feature on Wired.com.

Clapp continued: "As midsize and large enterprises face growing pressure to increase business agility, our ability to provide enterprises with flexible Virtual Datacenter resources and transparent visibility into their infrastructure resources and costs positions us for continued growth in the second half of 2012."

About Bluelock

Bluelock provides mid-size and large enterprises flexible IT infrastructure solutions with its Bluelock Virtual Datacenters hosted in the public cloud. Bluelock's unique customer approach leads to innovative solutions that offer unprecedented visibility and control, helping customers make better decisions about risk, agility and operational efficiency. Bluelock, a VMware vCloud Datacenter service provider, facilitates a true hybrid cloud approach for IT departments and business units seeking choice, platform compatibility, and a proven cloud partner that focuses on each customer's unique infrastructure needs.
Comment News
| | | | | | |
| --- | --- | --- | --- | --- | --- |
| Connect with | | or | | or | |