Charity Credits iomart Hosting for Online Success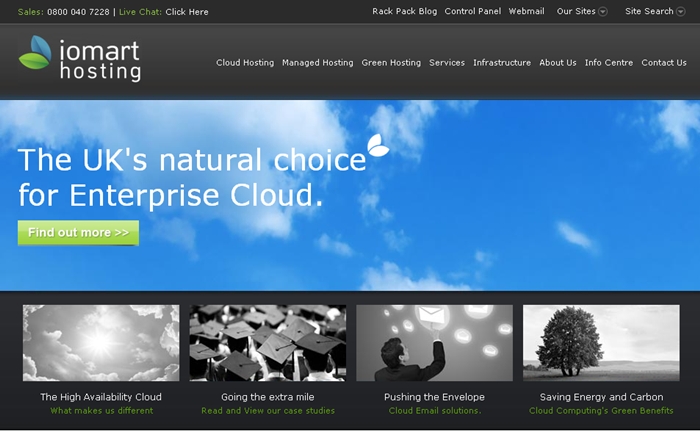 Cloud and managed hosting service provider iomart Hosting has been credited by the Joseph Rowntree Foundation (JRF) for its online success as the charity continues to influence social change.

JRF's aim is to conduct research into social issues, poverty and ageing in the UK in order to influence social and economic policy in the UK and selected iomart for its web support.

The UK-based business provides JRF with a fully managed hosting service to support the charity's range of websites including its Housing Trust, Charitable Trust and Reform Trust.

Dan Clarkson, Web Officer for JRF, praised the hosting company, saying "I can't speak highly enough of iomart Hosting."

He continued: "It's vital that our websites offer the best user experience and therefore the hosting of them, which is often seen as the forgotten part of a website package, is of critical importance to us."

Over the last four years, JRF has relied on iomart for its web hosting services and Clarkson added that the provider has been "bending over backwards to make sure we get the service we need."

JRF utilizes its web presence to publish its latest research, which consists of around 100 reports a year, most of which are between 20 and 30,000 words long, all of which are published and then archived through its main website.

Sarah Haran, managing director of iomart Hosting, said: "The Joseph Rowntree Foundation is a leader in its field, regularly publishing thought-provoking and authoritative reports so it is essential that they can be downloaded quickly and easily."

"By providing the right hosting, combined with our 100% uptime guarantee, iomart Hosting helps the Joseph Rowntree Foundation showcase its hugely important findings to the people who most need it for policy or legislative purposes."

About iomart Hosting

iomart Hosting is one of the UK's leading providers of complex managed hosting and cloud computing services to the enterprise market. It owns and manages its own network infrastructure, including six UK data centres, offering a unique 100% uptime guarantee. Services include: Private and Hybrid Cloud, Colocation, Content Delivery Networks, IP Transit, Cloud Storage and Email.
Comment News
| | | | | | |
| --- | --- | --- | --- | --- | --- |
| Connect with | | or | | or | |