Cheeky Munkey Extends its Range of Westcoastcloud Products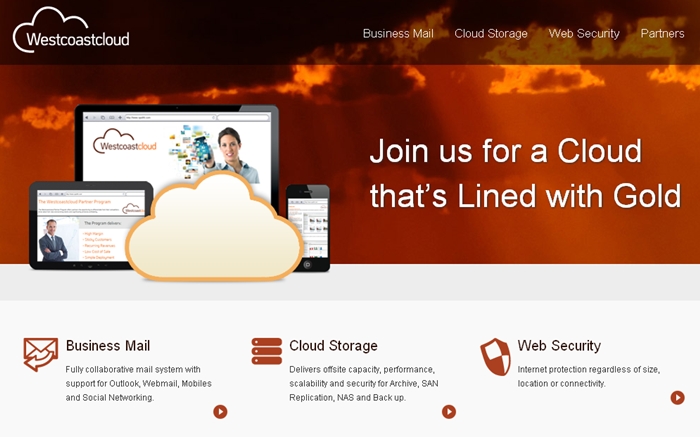 UK-based company Cheeky Munkey has extended its range of online business support products following the expansion of its offerings through security software provider Westcoastcloud.

The IT support company, headquartered in Hertfordshire, has added Business Mail, Mail Archiving and Cloud Backup to its portfolio as it extends the range of Westcoastcloud products.

Prior to the latest additions, Cheeky Munkey were already providing Email Filtering and Netintelligence via the affiliate of iomart Group PLC, but due to a subsequent rise in demand for cloud services they had extended their dealings with Westcoastcloud.

Graham Lane, Managing director of Cheeky Munkey, said: "We now have over 30 customers on the Westcoastcloud platform who we manage easily through their Control Panel."

"We've seen a rising demand for cloud services and we've had such a good experience with Westcoastcloud that it seems only natural to offer more of their product range."

Delivering its products through the Cloud, Westcoastcloud has aimed to reduce costs for reseller customers on maintenance, repair or replacement costs, according to Bill Strain, Director of Westcoastcloud, who stated: "We're delighted that Cheeky Munkey is expanding its range of Westcoastcloud products to include mail, archiving and Cloud backup.

"Providing services through the Cloud allows our partners to benefit from high margins, more efficient sales processes and a really impressive rate of repeat customers."

About Westcoastcloud

WestCoastCloud delivers business-critical cloud solutions for service providers of all sizes - from small niche specialists to large multinationals. Its range of cloud service solutions suits any market and any provider from consumer to ISP.

Westcoastcloud is part of AIM listed iomart Group plc, one of the UK's leading providers of managed hosting and cloud computing services. From a single server through to complex private cloud networks, iomart specialises in the delivery and management of mission-critical hosting services, enabling customers to reduce the costs, complexity and risks associated with maintaining their own web and online applications.
Comment News
| | | | | | |
| --- | --- | --- | --- | --- | --- |
| Connect with | | or | | or | |