Cloud Computing Consultant Virtual Clarity Appoints Al-Noor Ramji to Non-Executive Director Position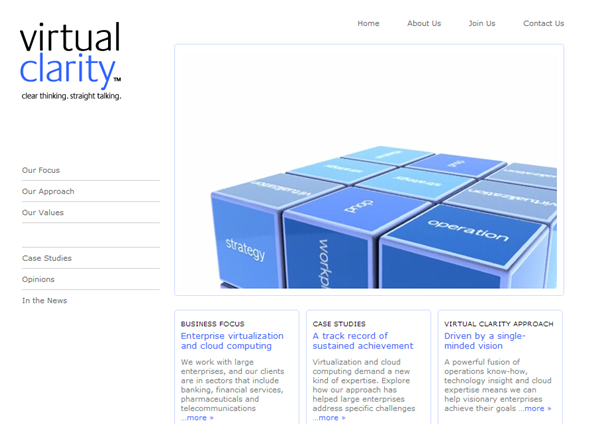 Cloud computing consultants Virtual Clarity have appointed Al-Noor Ramji to the position of Non-Executive Director. Virtual Clarity is a vendor-neutral consulting provider whose services include steering companies away from maintaining their own IT departments through migrating to the cloud. Its customers include BT, Credit Suisse, ING Bank, Philips and Visa.

Mr. Ramji, regarded as a 'visionary' by many within the industry, brings significant experience to his new position through a career that has focused on helping companies migrate to the cloud. He was Misys PLC Executive Vice President before joining Virtual Clarity and he is a former BT Group Chief Technology Officer. Other previous positions include Chief Information Officer at UBS and Global Head of Operations at Credit Suisse. He holds a BSc in Electronics from the University of London and is a Chartered Financial Analyst.

"Al-Noor Ramji is one of the world's leading experts in transforming complex IT infrastructure and utilising cloud computing," explained Virtual Clarity's Managing Director, Steve Peskin. "Using his extensive industry knowledge, he is well placed to help our clients reap the benefits of a reduced reliance on their legacy systems."

"This unique consultancy offers me a fresh opportunity to work with like-minded, experienced people who see a positive future for many enterprises by working with them to achieve a sustainable reduction in infrastructure costs," explained Mr Ramji. "Now is the right time for CIOs who have been deliberating about the complexity of options, to talk to us frankly about their concerns and expectations."

Do you know of any other movers and shakers moving into new positions? Let us know the details. Add your comments below.





Comment News
| | | | | | |
| --- | --- | --- | --- | --- | --- |
| Connect with | | or | | or | |