Cloud Hosting Provider Rootnet Adopts SpamExperts' Email Security Options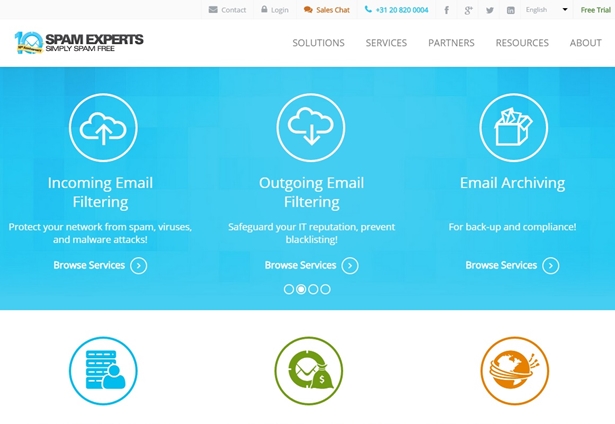 Cloud hosting provider Rootnet has adopted SpamExperts' incoming and outgoing email security options for its "high availability cloud". Rootnet, a Dutch company with headquarters in Nijmegen, Netherlands, offers a range of services including email hosting, web hosting, dedicated servers, cloud servers and backup servers, as well as SSL options and domain name registration.

SpamExperts, also a Dutch company, offers tailored email security solutions to shared web hosts and organizations such as ISPS and telecommunication companies. It also manages a network of resellers. Its inbound and outbound email filtering can be utilized either through the company's proprietary hosted cloud or on its customer's local clouds.

Rootnet's adoption of SpamExperts' solutions, especially its incoming filter, has had a major impact on the spam the company receives and the effort and cost expended in trying to address its spam issue. This saving and time and money has been redirected to the company's core competencies.

"We have always been driven by the promise to enable webhosting providers to professionally safeguard their customers' inboxes from spam and viruses (incoming filter) and protect their IP reputation (outgoing filter)," explained the CEO of SpamExperts, Sam Renkema. "As a result, clients such as Rootnet are able to run infrastructures that are simple, flexible, open and efficient."

Do you know of any other industry players forming partnerships? Let us know the details. Add your comments below.

Comment News
| | | | | | |
| --- | --- | --- | --- | --- | --- |
| Connect with | | or | | or | |