Cloud Hosting Services Provider eAppsHosting Announces Improved Cloud Hosting Service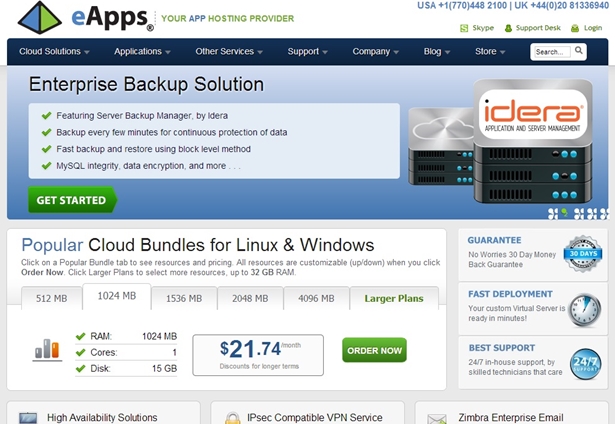 Cloud hosting services provider eAppsHosting has announced the launch of an improved cloud hosting service. Based in Norcross, Georgia, the company caters to a 5000-strong global customer base which includes a range of businesses and other organizations. The company hosts in excess of 15,000 domains. Its latest launch sees the introduction of what it calls "a significantly improved version" of its cloud hosting service.

eAppsHosting's new cloud option allows users to deploy and manage virtual servers more easily. Leveraging the eApps "Create-a-Cloud" tool, selecting operating systems and server resources has been made easier, meaning custom virtual servers can be set up faster than before. In addition, servers receive greater resource allocation, with more RAM and disk space available alongside additional data transfer. In addition, users can now create secondary disks. Despite these enhancements, the costs of "most resources" have been reduced.

The solution's customer portal has also been enhanced. eAppsHosting's cloud service customer panel now offers access to greater real time server data and includes features that ensure cloud server security. Users can now utilize an eApps supported library to install and manage applications and the panel allows users to "immediately adjust computing resources to meet changes in demand". Furthermore, utilizing HTML5, the system's server console offers wider compatibility. The solution is fully underpinned by ongoing Skype, chat, and email technical support.

Do you know of any other companies upgrading cloud services? Let us know the details. Add your comments below.

Comment News
| | | | | | |
| --- | --- | --- | --- | --- | --- |
| Connect with | | or | | or | |