Cloud Infrastructure Platform Provider SoftLayer Earns Customer Praise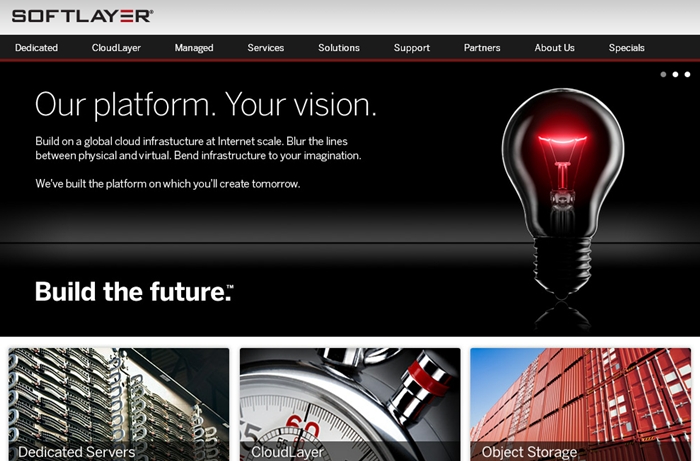 SoftLayer Technologies is emerging as a popular choice worldwide for the provision of cloud infrastructure, according to three of its clientele.

Their consumers include the companies AppFirst, Cloudant and Struqare who turn to the Dallas-based providers for an internet-scale platform which uses on-demand virtualized and physical resources.

AppFirst CEO David Roth has been one of their customers to speak up and explain the reasons behind his company selecting SoftLayer, stating that they unimpressively tried other cloud providers before opting for their current solution.

"Confusing pricing schemes, long term lock-in contracts and performance bottlenecks were pretty much all we saw when we contracted with other big cloud providers," said Roth.

"SoftLayer invested in what we needed most - amazing automation that allows us to be in control and no long-term contract or exorbitant prices. SoftLayer delivers a top-notch solution for business like ours, running on both virtual and physical servers, delivering a best-in-class networking infrastructure."

The other two of their admiring customers, Cloudant and Struqare, also commented on their implementation of SoftLayer's platform, citing their performance, rapid deployment and other competitive advantages as the selling point.

Mike Miller, co-founder & chief scientist at Cloudant said, "We measured latencies for different data centers run by other cloud providers, and it's no contest: SoftLayer provides the lowest and most predictable latencies."

He continued to highlight their decision, saying, "With SoftLayer, we have transparency into our infrastructure, so we can tweak our systems to attain optimal performance."

The company operates 13 data centers in the US, Asia and Europe, with 100,000 severs under management throughout the world.

Duke Skarda, chief technology officer at SoftLayer spoke of the attributes of his company which are attracting their clients. "Companies trying to scale out their online services quickly run into challenges that require a broad set of tools for managing and automating both physical and virtual IT resources."

He continued; "The flexibility of SoftLayer's platform enables these companies to take a hybrid approach to their cloud infrastructure needs. We make it possible for them to quickly deploy servers and storage across our global network of data centers and achieve the low latency communications they require to support their customers."

About SoftLayer Technologies

SoftLayer is the global cloud infrastructure platform provider built for Internet scale. Headquartered in Dallas, the company operates 13 data centers in the US, Asiaand Europe; worldwide network points of presence; and a high-speed global network for secure, low-latency communications. SoftLayer's modular architecture, full-featured API and sophisticated automation create a flexible platform that seamlessly integrates physical and virtual systems. With 100,000 servers under management, SoftLayer is the largest privately held Infrastructure-as-a-Service (IaaS) provider in the world, with a portfolio of 25,000 leading-edge customers from Web startups to global enterprises.
Comment News
| | | | | | |
| --- | --- | --- | --- | --- | --- |
| Connect with | | or | | or | |