Cloud Provider TasmaNet Receives AUS$5.3 Million Investment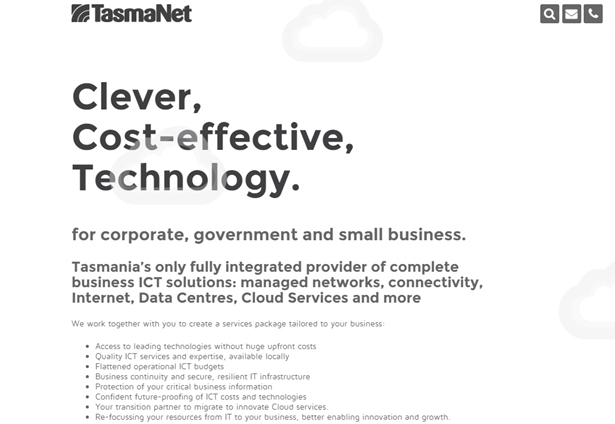 Cloud provider TasmaNet has received a AUS$5.3 Million (US$3.86 Million) investment. The company, which has headquarters in Hobart, Tasmania, Australia, was formerly a telecommunications company which changed focus to become a cloud provider. The investment, which was managed by the Greenard Willing investment bank, was received from existing and new shareholders and is intended to enable the company to continue its expansion efforts. It represents the largest "ICT investment" ever received in Tasmania.

Established in 2004, TasmaNet caters to a range of businesses and government bodies such as the Tasmanian State Government. Alongside the cloud, its services extend to managed private networks and colocation. The company prides itself on being a Tasmanian business that serves and invests in the local community. Its ability to expand indicates significant increase in demand for cloud services outside Australia's leading business locations such as Melbourne and Sydney. The new investment will allow the company to enhance automation and improve the accessibility of its cloud services.

"The expanding investment we are making into our cloud program will ensure that business services can be delivered securely and quickly," explained Joel Harris, Managing Director of TasmaNet. "To guarantee that our services are accessible to customers, TasmaNet is vitalizing its Telco network. Working with HP, TasmaNet is building a purpose-built telecommunications network designed to support businesses purchasing cloud services."

Do you know of any other companies that are receiving investments? Let us know the details. Add your comments below.

Comment News
| | | | | | |
| --- | --- | --- | --- | --- | --- |
| Connect with | | or | | or | |