Cloud Solutions Distributor LuxCloud Appoints New Globalization Expert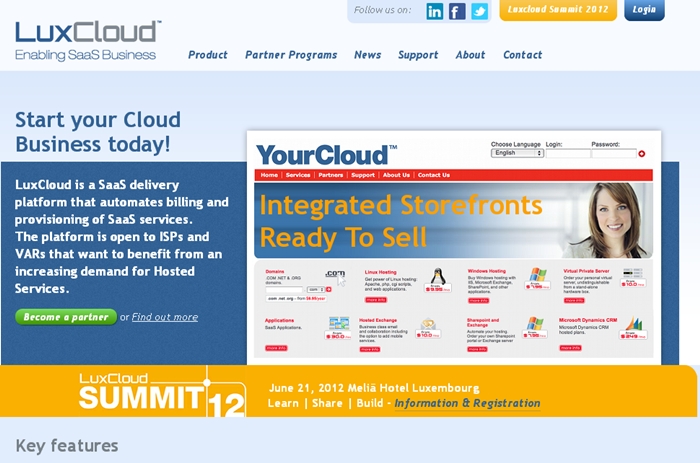 Cloud services provider LuxCloud has appointed Carlos Ramón to the role of Globalization Expert and Advisor to the Board of Directors and CEO.

As of July 23, 2012 Ramón will transfer his international strategies and operations skills over to the Luxembourg-based company which helps with businesses' transitions to the cloud.

Ramón's 20 years of experience have seen him occupy positions are technology companies including Akamai Technologies, PeopleSoft and Silver Spring Networks. These roles have been primarily based around SaaS-based solutions.

During his tenure at Akamai Technologies, Ramón saw an increase in international growth from from $27M to $140M, which he oversaw as General Manager of International Operations and VP of Sales.

Marco Houwen, CEO of LuxCloud, commented on the new appointment; "We welcome him and know we will have a rewarding and exciting future," said the LuxCloud Founder.

"Carlos is a significant appointment for LuxCloud, his expertise in global sales and international development is invaluable to our plans for delivering to a worldwide market."

In his role as Globalization Expert, Ramón's key focus will be on "the augmentation of long-term value for LuxCloud's shareholders" according to the cloud solutions provider.

Speaking of his new appointment, Ramon exclaimed "With their portfolio of products and services, LuxCloud has the potential to deliver to a much wider audience."

He continued; "Working together we will create a strategy to enhance LuxCloud's international expansion, thus increasing global sales and awareness of its suite of products."

Born in Uruguay, LuxCloud's new employee earned a BSc degree in Electrical and Computing Engineering from Baylor University, and is also a graduate of Stanford Business School.

About LuxCloud

LuxCloud is a market-leading provider of cloud computing services, allowing companies to quickly launch and profitably deliver the cloud services demanded by small- and medium-sized businesses. LuxCloud offers customizable branded solutions enabling resellers, system integrators and service providers to sell online any and all of the services and applications available on the platform. The range of applications is constantly evolving, reflecting the needs of the market, and includes Web and application hosting, messaging and collaboration, business processes and infrastructure packages. Part of the DCL Group, LuxCloud was founded in 2010 and is headquartered in Luxembourg. LuxCloud enables a smooth transition of business to the cloud.
Comment News
| | | | | | |
| --- | --- | --- | --- | --- | --- |
| Connect with | | or | | or | |