Colocation and Internet Hosting Solutions Providers GalaxyVisions and ColoGuard Offer Cloud Services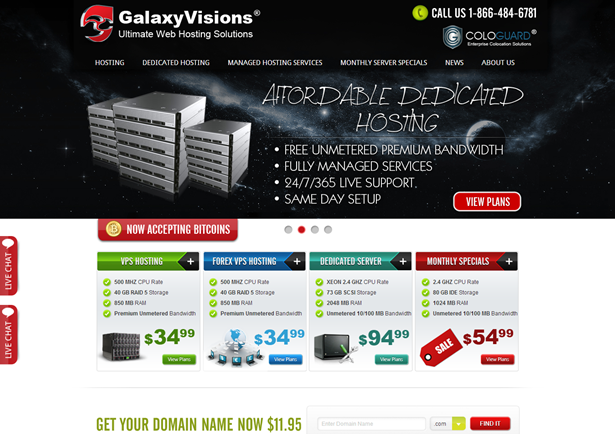 New York-focused colocation and Internet hosting solutions providers GalaxyVisions and ColoGuard are offering cloud services from the fourth quarter of 2013. The companies' services will enable their customers to establish "scalable solutions for websites, applications and databases" and manage resources through a dashboard interface. The services will be made available through the companies' shared 15,000-square-foot data center and will come online by December 2013.

ColoGuard Inc. offers colocation solutions through its managed colocation facility in Brooklyn, New York to a broad customer base. Established in 2003, GalaxyVisions also offers managed services from Brooklyn, New York. "We're not the first to launch cloud services, but we are the first to get it right," explained GalaxyVisions and ColoGuard's Chief Operating Officer and co-founder Ruben Magurdumov. "Both GalaxyVisions and ColoGuard are well known for reliability, security and affordability. Our cloud services will be everything our customers expect from us."

The companies' cloud solutions are particularly beneficial for ecommerce sites and "rich media sites" with photos, video and other media. The solutions' scalability makes them ideal for Software-as-a-Service (SaaS) options and excellent for test and mobile apps requirements.

Do you know of any other companies cooperating on cloud services? Let us know the details. Add your comments below.



Comment News
| | | | | | |
| --- | --- | --- | --- | --- | --- |
| Connect with | | or | | or | |