Communication and Collaboration Software Provider Open-Xchange Partners with Cloud and Managed Hosting Services Provider Hostway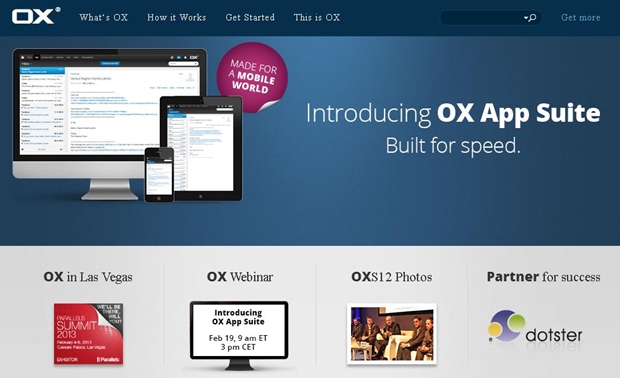 Communication and collaboration software provider Open-Xchange has partnered with cloud and managed hosting services provider Hostway. The partnership will see Hostway offer web-based communication and collaboration to its customers and resellers. The company will replace its current webmail solution with Open-Xchange, a move that allows 1 million Hostway email users to benefit from Open-Xchange's collaboration options, including multiple email account and social media integration, data sharing for teams, and information access from a range of mobile devices.

Open-Xchange will complement Hostway's other hosted services and applications which include cloud servers (IaaS), website builder and hosting, DNR, hosted email, email marketing tools alongside other business applications. The company will initially deploy Open-Xchange Server 6 and seamlessly upgrade to future versions of OX App Suite software. The company will also offer Open-Xchange as a Software-as-a-Service (SaaS) platform that will allow resellers to provide customers with branded cloud services.

"Business-class email and collaboration is a killer application for small and mid-sized businesses, and Open-Xchange continues to emerge as a leader in this category," explained VP of Hosted Services at Hostway, Todd Benjamin. "This partnership enables us to upgrade and extend the capabilities of our existing customers, and at the same time reduce the time-to-market and investment required to achieve a carrier class deployment for our distributors and resellers."

Hostway Corporation delivers solutions to over 600,000 customers worldwide and operates in 12 countries. Open-Xchange, is a privately-held company headquartered in Nuremberg, Germany providing applications that enable email, document, scheduling and social media collaboration. Both companies will be at the Parallels Summit in Las Vegas from February 4-6, 2013.



Comment News
| | | | | | |
| --- | --- | --- | --- | --- | --- |
| Connect with | | or | | or | |