Consumer Transaction Technologies Company NCR Offers Cloud Services to Banking, Retail, Transport and Telecommunications Customers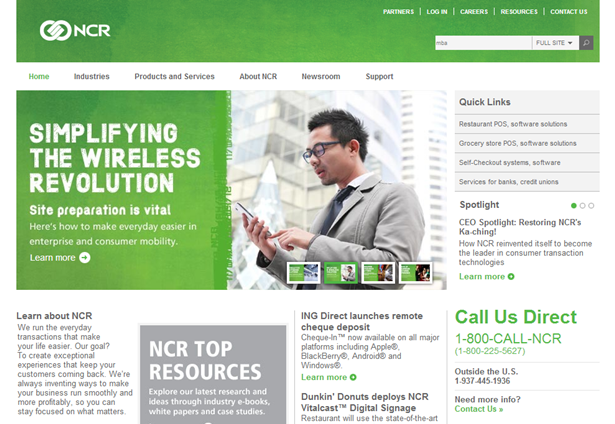 Consumer transaction technologies company NCR is offering cloud services to customers in the banking, retail, transport and telecommunications sectors. NCR Cloud Services are being offered through the organization's datacenters in Frankfurt/Main, Germany and Amsterdam, Netherlands which offer over 300,000 square feet of colocation space. The move is designed to address the increased demand for cloud computing, a market the Experton Group believes German companies will devote 17% of their IT budget to by 2017.

NCR's provides OS support, application and database administration options alongside network management services. The company's options help its customers reduce expenses by them avoiding the need to manage their own datacenters.

NCR's Cloud Services focus on quality management. Its datacenters are ISO 9001 (Quality Management) and ISO 27001 (Information Security) certified and the organization is a PCI DSS Level 1 service provider. The company's Frankfurt center is SSAE16 and SAS70 type II compliant.

"NCR Cloud Services allow companies from different industries to use NCR's hosting solutions in a flexible and cost-effective manner, improving the service they offer their customers and partners," explained the Vice President Professional Services Europe at NCR, Klaus Giljohann. "Thanks to these data centres, we are offering reliability and information security in Europe and meet the European requirements in terms of compliance and data security -- two topics that are currently of concern to all customers."

Do you know of any other companies offering great cloud options? Let us know the details. Add your comments below.

Comment News
| | | | | | |
| --- | --- | --- | --- | --- | --- |
| Connect with | | or | | or | |