Damon Scarr to Lead American Multinational Software Company Adobe's Asia Pacific Cloud Activity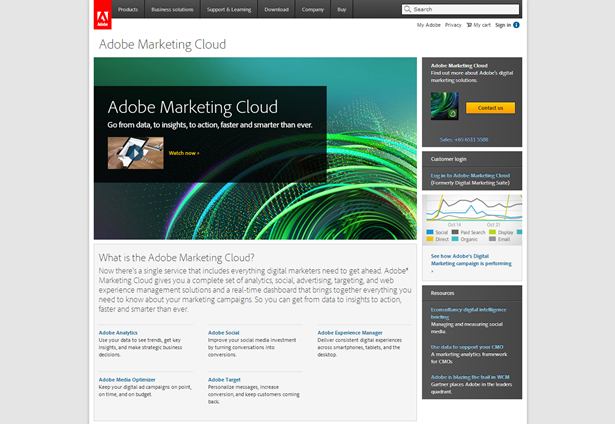 Mr. Damon Scarr is to lead American multinational software company Adobe Systems, Inc.'s Asia Pacific cloud activity. The company, which has headquarters in San Jose, California, United States, has created the new position of Director, Partners, Asia Pacific, which Mr. Scarr will fill. His responsibilities in the new position will be to head a team dedicated to Adobe's Asia Pacific cloud business with particular responsibility for establishing new digital partnerships and engaging Adobe Marketing Cloud customers.

Adobe's Marketing Cloud is designed to offer digital marketers a range of tools to assist their operations. These include analytics tools alongside solutions for social, advertising, targeting, and web experience management. Each of the tools is accessed through a dashboard that allows complete management of digital marketing campaigns.

A 12-year veteran of the digital arena, Mr. Scarr was formerly Commercial Director at Yahoo!7, the Australian arm of American company Yahoo!. At Yahoo!7 he was responsible for managing the organization's advertising sales strategy and led the company's managed sales operations and affiliate business in Australia and New Zealand.

"We are very excited to have an executive of Damon's calibre join the Adobe team," explained Paul Robson, the organization's Managing Director for Australia and New Zealand. "Adobe is changing the world through digital experiences and Damon will be a key member of the leadership team responsible for delivering marketing cloud solutions via our partners across Asia."

Do you know of any other movers or shakers who are taking on new positions? Let us know the details. Add your comments below.

Comment News
| | | | | | |
| --- | --- | --- | --- | --- | --- |
| Connect with | | or | | or | |