Data Center Software and Services Provider Ubersmith Announces Version 4.0 of its Billing and Help Desk Software Suite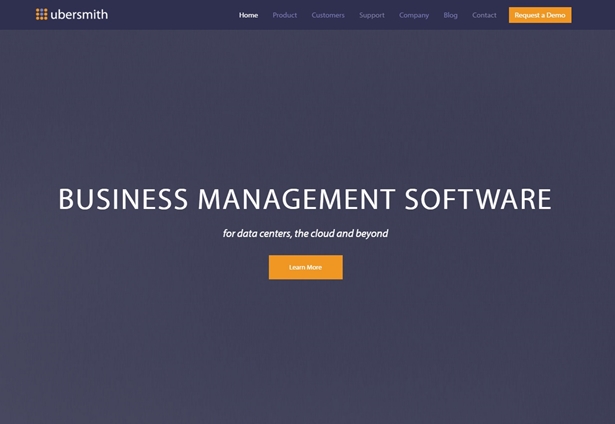 Data center software and services provider Ubersmith has announced the launch of version 4.0 of its billing and help desk software suite for data centers and cloud providers. Ubersmith, which has headquarters in New York, United States, is recognized as a leader in "business management software and services for data centers, the cloud and beyond".

Established in 2002, Ubersmith is an Internap company. Its offerings extend to a wide range of infrastructure management options. Version 4.0 of its software includes a number of enhancements on previous iterations.
Ubersmith 4.0 targets SMBs and "larger enterprises" and provides "open, scalable and integrated management of billing, infrastructure, sales and operations". Version 4.0 of the solution offers a "completely redesigned user interface" and a range of enhanced capabilities "for more sophisticated pricing of services, plus global event notifications".

Providing a view for administrators, the solution is ideal for companies providing cloud, hosting, colocation, Software-as-a-Service (SaaS) and managed services. Administrators can look at each customer's billing status and check which discounts have been applied to a particular account. The solution also offers an interface where customers can access account specific data. .

New features included in Ubersmith 4.0 include event notifications that allow administrators to set up alerts based on their required criteria. The solution also offers automatic updates for support tickets, work orders and a range of other capabilities. Ubersmith 4.0 also generates "responsive graphs" that provide information on data and offers pricing history that facilitates audits. Ubersmith 4.0 is available to "qualified startups and small companies" at only $250 per month.

"With version 4.0, we are furthering our position in the market as the premier business management software for data centers, the cloud and beyond," explained Ubersmith's President Kurt Daniel. "This release represents a key milestone for our team in advancing our product suite and another way in which we can better serve leading organizations."

Do you know of any other companies offering new solutions? Let us know the details. Add your comments below.

Comment News
| | | | | | |
| --- | --- | --- | --- | --- | --- |
| Connect with | | or | | or | |