Datapipe makes shortlist for 2012 Citrix Innovation award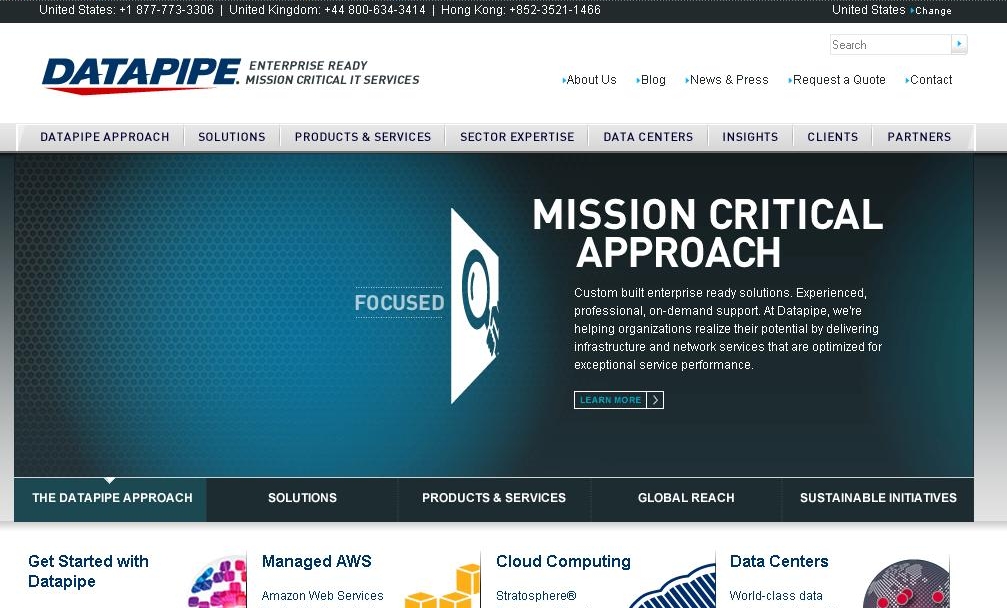 Datapipe has announced as a finalist for the 2012 Citrix Innovation award which recognizes sionary customers who are using Citrix solutions for virtualization, networking and cloud services.

The managed services provider earned its place among the nominees due to its their integration of Citrix CloudPlatform™ powered by Apache CloudStack.

Peder Ulander, Vice President, Product Marketing, Cloud Platforms Group, Citrix explained Datapipe's nomination.

"With their Stratosphere® offering meeting the rigorous demands of enterprises globally, Datapipe is leading the market in helping customers make their transition to the cloud," he said.

The Innovation Award represents the selection of extraordinary partners delivering compelling solutions to the market based on the Citrix vision and I am pleased to see Datapipe recognized as an Innovation Award finalist."

Datapipe's cloud is available globally, including New York metro, London, Hong Kong and Shanghai.

Ed Laczynski, Vice President of Cloud Strategy and Architecture at Datapipe, said: "Enterprises looking for cloud services have varied business goals and technology needs.

"Citrix CloudPlatform enables us to provide the needed flexibility and choice, without forcing them into a cookie-cutter cloud service," he added.

To cast your vote for the 2012 Citrix Innovation Award winner please visit: www.citrix.com/innovation.

The winners will be honored at Citrix Synergy on October 17 in Barcelona, Spain.

About Datapipe
Datapipe offers a single provider solution for managing and securing mission-critical IT services, including cloud computing, infrastructure as a service, platform as a service, colocation and data centers. Datapipe delivers those services from the world's most influential technical and financial markets including New York metro, Silicon Valley, London, Hong Kong and Shanghai. For more information about Datapipe visit www.datapipe.com.



Comment News
| | | | | | |
| --- | --- | --- | --- | --- | --- |
| Connect with | | or | | or | |