Datapipe Offers Cloud Expertise Through Amazon's Partner Network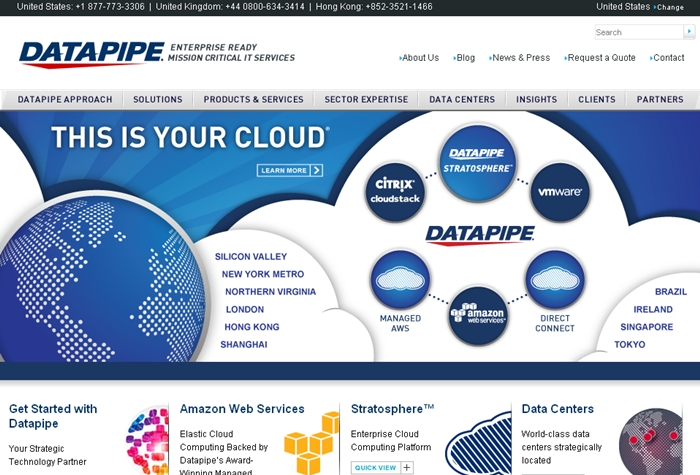 Datapipe has joined Amazon Web Services' Partner Network as an Advanced Consulting Partner. The role will include the cloud hosting provider assisting customers design, architect, migrate, or build new applications on the network.

Amazon's Consulting Partners are professional service firms that will offer technical information along with sales and marketing support. Datapipe will look to deploy their knowledge to webinars, case-studies, and best practices that show their management of cloud solutions.

In order to assist the global provider, Amazon will also provide Datapipe with access to a range of resources and training to help them aid customers.

Datapipe's VP of Cloud Strategy, Ed Laczynski, described the difficulty in building a complex cloud network, providing evidence for the need of Amazon's Consulting Partners.

"Enterprise organizations are faced with a double edged sword; on one side, there are developers and business managers making their own cloud decisions, on the other, the CIO needs to manage spend, and provide governance and visibility back to the business," he said.

"Datapipe couples its excellence in providing governance and guidance to enterprise, with years of experience working closely with AWS, to deploy and manage even the most complex cloud environments."

About Datapipe

Datapipe offers a single provider solution for managing and securing mission-critical IT services, including cloud computing, infrastructure as a service, platform as a service, colocation and data centers. Datapipe delivers those services from the world's most influential technical and financial markets including New York metro, Silicon Valley, London, Hong Kong and Shanghai.
Comment News
| | | | | | |
| --- | --- | --- | --- | --- | --- |
| Connect with | | or | | or | |