Domain Name Provider Sibername Offers .MOM Pre-Registration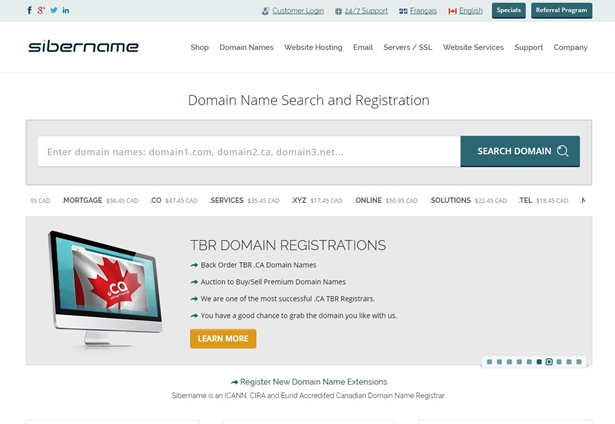 Domain name provider Sibername is offering pre-registration for domains that have the new '.mom' suffix. Sibername, which has headquarters in Ottawa, Ontario, Canada, was established in 2000. The company offers a wide range of services including domain name search and registration alongside web hosting in Canada. The company also offers website design and its services are underpinned by ongoing support. '.mom' is the latest in a series of domain names with new suffixes, examples of which include '.academy', '.cloud', '.best', and '.bid'.

'.mom' was created "with mothers in mind" and is "perfect for mothers of any age". '.mom' domains will be made available May 3, 2016 at a "promotional price" of $6.50. The promotion will close May 6, 2016. Sibername customers registering a '.mom' domain will receive a website builder that allows users to build 5 pages free of charge. In addition, they will receive 2 business email addresses. The promotion is intended to allow small businesses to generate an effective web presence.

Originally domain names were restricted to '.com', '.net' and '.org' suffixes. Other suffixes included '.edu', '.gov' and '.mil'. In 2008 ICANN – the body that oversees domain names – established the process for the introduction on new domain extensions. To date, there are over 700 extensions available covering geographic locations (like '.us') and every conceivable area of work or interest.

Do you know of any other companies offering pre-registration for '.mom' domains? Let us know the details. Add your comments below.

Comment News
| | | | | | |
| --- | --- | --- | --- | --- | --- |
| Connect with | | or | | or | |