Dutch Email Security Company SpamExperts Partners with Cloud Datacenter Solutions Provider Sağlayıcı Cloud Solutions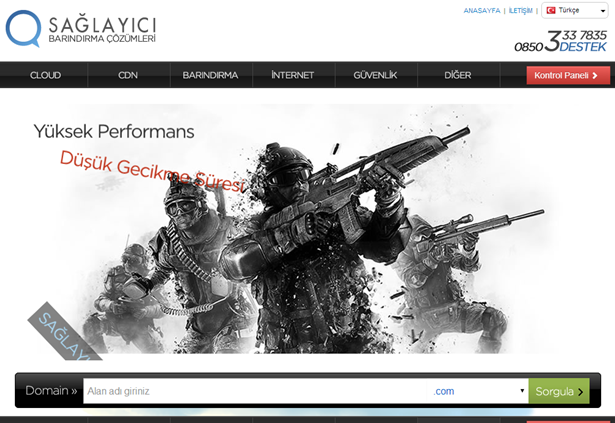 Dutch email security company SpamExperts has partnered with cloud datacenter solutions provider Sağlayıcı Cloud Solutions. The Amsterdam-based company, which offers bespoke solutions that include inbound and outbound email filtering and email archiving services, is helping Sağlayıcı "protect its business by eliminating all spam and viruses problems" and enhancing its network IP reputation.

Istanbul-based Sağlayıcı caters to customers across Europe and focuses on cloud datacenter solutions and providing disaster and monitoring services. The company also offers load balancing, Content Delivery Network hosting, and dedicated servers. It is recognized as being one of the key providers in Turkey.

Prior to its agreement with SpamExperts, Sağlayıcı utilized an "in-house solution" that proved costly and ineffective as far as dealing with spam and addressing email problems were concerned. SpamExperts offers a "Local Cloud" managed from a central control server which scales to accommodate increases in the number of filtered domains a provider utilizes. Sağlayıcı's users benefit from an advanced API that allows them to manage their email security solution themselves, saving Sağlayıcı's support team from dealing with customer enquiries.

"Before implementing SpamExperts, I was getting a ton of emails from my users asking if things were legit or not," explained Sağlayıcı's Network & Linux & Security Expert, Fatih Çelik. "Now spam has been reduced to nothing. Also pricing wise SpamExperts Local Cloud was much more affordable than other solutions we looked at. Because of my work, I came into contact with several anti-spam companies, but none of them possess the technical knowledge that SpamExperts team has. They offer fast answers to all our problems and every ticket is quickly resolved."

What's your experience of email security? Let us know your opinions. Add your comments below.
Comment News
| | | | | | |
| --- | --- | --- | --- | --- | --- |
| Connect with | | or | | or | |