eApps Hosting Offers Improved Affiliate Program for Cloud Hosting Services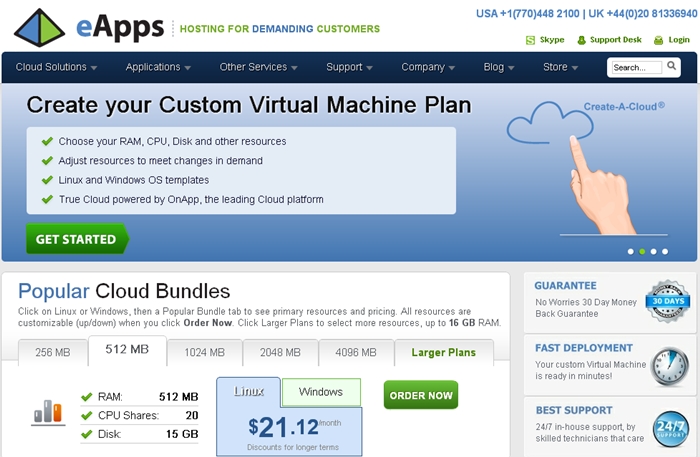 Cloud hosting service providers eApps has announced an improved Affiliate program for third party companies that endeavour to earn on-going commissions. The program will be for eApps cloud hosting services and will alow the third parties to benefit from referals to eApps.

The updated edition will maintain its previous structure and retain the payment of 10% commission on all products and services through the referral relationship. Along with this, improvements mean that it will now offer a rich set of marketing collateral as well as a named Affiliate Account Manager who will oversee the receipts of benefits from the program.

According to eApps "The Account Manager is a personal concierge, ready and willing to assist the Affiliate in any way with all aspects of the program and to ensure that the Affiliate receives personalized sales support."

Some of their duties will be program assistance, sales support and being an eApps Liaison. With the Account Manager being the major new addition, the program will also now include improved banners and logos along with sales collateral, leading the Affiliate to attract future referrals.

For those interested, parties can sign up at http://www.eapps.com/company/affiliate-program.php with the process taking a matter of minutes.

Following this, Affiliates can get their personal URL. This will enable customers to be directed to eApps Create-A-Cloud tool where they are able to opt for RAM, CPU, and other computing resources.

About eApps

eApps Hosting is a value-added provider of cloud hosting services for businesses and organizations, serving more than 5000 customers, hosting over 15,000 domains in more than 150 countries. eApps Hosting offers a "true cloud" service for 32 and 64 bit Xen Virtual Machines running Linux or Windows for commercial-grade web sites, web applications and email services with highly personalized, responsive service.
Comment News
| | | | | | |
| --- | --- | --- | --- | --- | --- |
| Connect with | | or | | or | |