Founder of Infinitely Virtual Gives Advice on Staying Safe and Secure in The Cloud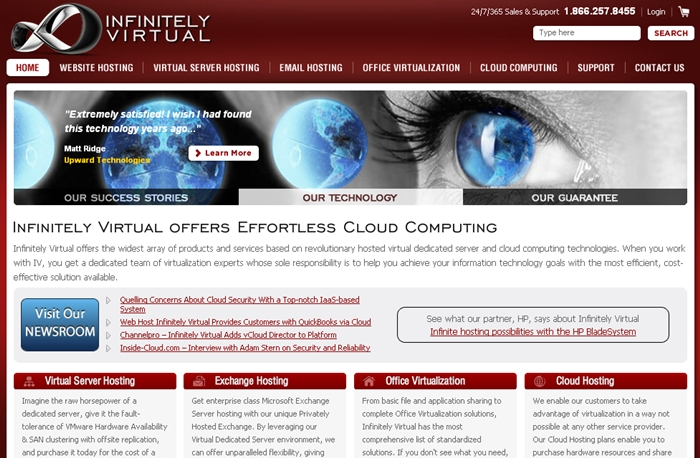 Infinitely Virtual are offering their expert advice and opinions regarding the move to Cloud computing services, recognizing the numerous questions companies have surrounding it.

Mainly, their focus will be on security within the cloud and concerns around the protection of sensitive financial data. This is according to Adam Stern the founder of Infinity Virtual, who started the company in 2007, which provides virtual dedicated server solutions to enterprises.

Stern outlined the importance of companies being assured their security is reliable and consistent, "businesses need to feel comfortable they have the highest level of security when entrusting their data to a cloud computing provider," he said.

The entrepreneur is offering answers to questions that many are asking by supplying information about top security procedures put in place by providers. With a list of tips for companies, he is aiming to ensure the host providers maintain a reliable security system.

According to Stern, the below insights can enable peace of mind that "critical data is fully protected":

- Cloud security platforms are based on an intrusion detection and prevention system (IDPS), therefore do not rely simply on firewalls. The IDPS can detect threats to beyond the firewalls capabilities.

- Your security platform should "learn" and therefore be able to spot abnormal traffic that could signal malware threats to your business.

- Your data should be available to you and you only. To prevent contamination from any other system's data, the servers hosting your data in the cloud need to be placed in "virtual local area networks" (VLANs).

- Application-consistent backup is the most secure data restoration in the event of data loss. This means your provider has taken point-in-time snapshots of your data, enabling fast, clean restoration without tape.

- Due to the importance of confiding in your provider, make sure they are well trained and knowledgeable, and can give you the technical support whenever you need.

- Your staff should be familiar with the security system the cloud host uses to protect your company's data incase problems arise, and should also have the cloud host's technical support contact information and website before moving data to the cloud.
Comment News
| | | | | | |
| --- | --- | --- | --- | --- | --- |
| Connect with | | or | | or | |