German Software Company SAP Considering Cloud Purchases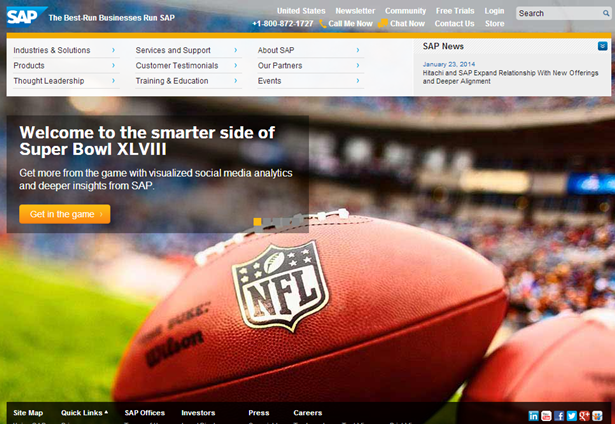 German software company SAP is considering purchasing a number of companies, especially cloud companies. The news was delivered last week by the company's Chief Financial Officer (CFO) Werner Brandt who suggested, "We could look at almost any size" but did not specify any particular companies. The move is thought to be driven by the company's target of generating 3-3.5 billion euros by 2017.

SAP, which has headquarters in Walldorf, Baden-Württemberg, Germany, is keen to move further into an industry that research company Gartner predicted would be a $131 billion global market by the end of 2013. Cloud computing is an ideal platform for SAP's products and services which focus on managing business operations and customer relations. The company purchased SuccessFactors and Ariba as its first push into the cloud in 2012. Combined the deals cost the company $7.7 billion.

Alongside being SAP's CFO, Mr. Brandt is a member of its Executive Board and Global Managing Board. He is earmarked to retire from his positions in May of 2014.

Do you know of any other companies making cloud investments? Let us know the details. Add your comments below.



Comment News
| | | | | | |
| --- | --- | --- | --- | --- | --- |
| Connect with | | or | | or | |