Infinitely Virtual Offers Discounted Anti-Spam Protection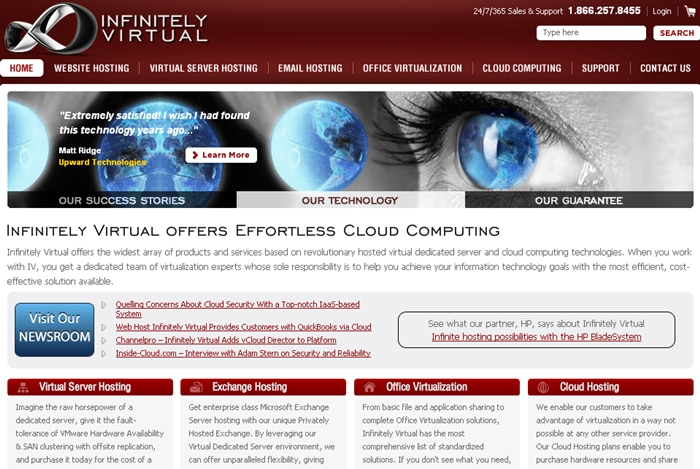 Cloud services provider Infinitely Virtual has cut its price of McAfee anti-spam protection by 30%. The discount will also be applied to email archiving options which will also be subject to the same reduction.

The McAfee premium package will now be offered by Infinitely Virtual in place of the advanced bundle which has been scrapped by the provider of virtual server technology.

The premium anti-spam hosting level will include such benefits as email continuity and outbound filtering, as Infinity Virtual look to offer this advanced solution to its customers.

Adam Stern, founder and CEO, spoke of the discounted offer set by his company, "We're always looking for ways to enhance customer service, while offering competitive, affordable pricing that fits within the budgets of our small to mid-sized customers," he said.

"The timing was right to make strategic pricing adjustments in our hosted anti-spam services, and make it possible for more customers to realize the benefits of the Premium level."

McAfee's premium level also implements SaaS Email Protection and Continuity which will look to counter network outages and protect emails both inbound and outbound without interruption.

Outbound filtering will provide organizations the opportunity to filter and screen outgoing email in order to protect their clients against malware. Through identifying and blocking viruses, worms and malicious codes, this will aim to aid protection against sensitive information.

Infinitely Virtual's McAfee anti-spam services are also available as an option with Infinitely Virtual's QuickBooks Virtual Office Network, Virtual Office Network-Standard+, and InfiniteApp-Virtual Office Network.

About Infinitely Virtual

Infinitely Virtual is a leading provider of high quality and affordable virtual server technology, capable of delivering services to any type of business, via terminal servers, SharePoint servers and SQL servers - all based on Virtual Dedicated Servers. The company was established as a subsidiary of Altay Corporation, and through this partnership, Infinitely Virtual provides customers with expert 24×7 technical support. With an innovative approach to virtualization - one that includes reliance on its IaaS and SaaS tools for its own operation -- Infinitely Virtual provides aggressively priced options that competitors simply cannot meet.
Comment News
| | | | | | |
| --- | --- | --- | --- | --- | --- |
| Connect with | | or | | or | |