Infinitely Virtual Upgrades SAN to Offer Fast Cloud-Based Storage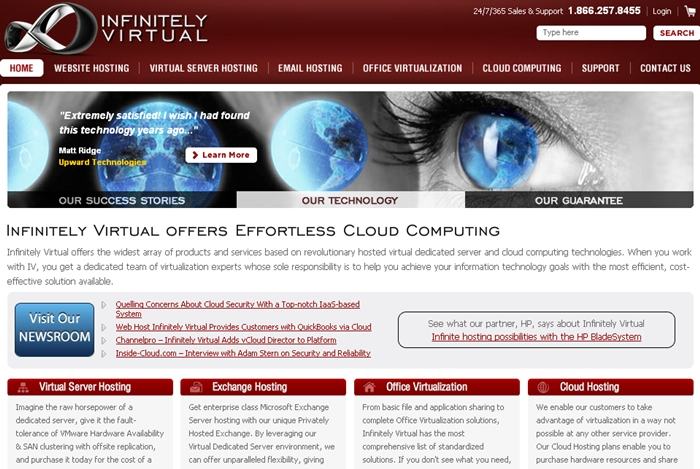 Infinitely Virtual will be providing its customers with the fastest cloud-based storage after deciding to expand its storage area network (SAN).

In order to improve, the virtual cloud server providers selected renowned storage resource managers NetApp to take them to the next level of SAN performance.

The expansion comes following Infinitely Virtual's need to accommodate their growing customer base. This year the company announced 100 percent year-on-year growth, and according to CEO and founder Adam Stern, they will continue to provide their customers the best services.

"We strive to bring our customers the absolute best service in performance, reliability and security," he said.

"Upgrading to NetApp's SAN products is the latest example of how Infinitely Virtual consistently seeks to add value to our product and service offerings, and to offer technologies that measurably improve IT operations for small and mid-size businesses."

This latest implementation follows several other recent additions including enabling QuickBooks hosting to be utilized via their virtual server platform. This meant that through the cloud, their users can share files anywhere in the world if they are connected to the internet.

Infinitely Virtual also opted into a partnership with McAfee in order to offer their SaaS total protection, thus enhancing email, internet and network security.

"We're always on the lookout for tools and technologies that can improve the user experience for our customers as they embrace virtualization," Stern continued.

"It's clear that cloud computing makes good business sense, and our customers know that not all virtual hosting providers are alike.

"The faster the SAN, the more efficient the IT infrastructure. This enhancement gives our clients the speed they are looking for, backed up by our commitment to 24x7 security, service and support."

About Infinitely Virtual

Infinitely Virtual is a leading provider of high quality and affordable virtual server technology, capable of delivering services to any type of business, via terminal servers, SharePoint servers and SQL servers - all based on Virtual Dedicated Servers. The company was established as a subsidiary of Altay Corporation, and through this partnership, Infinitely Virtual provides customers with expert 24×7 technical support. With an innovative approach to virtualization - one that includes reliance on its IaaS and SaaS tools for its own operation - Infinitely Virtual provides aggressively priced options that competitors simply cannot meet.
Comment News
| | | | | | |
| --- | --- | --- | --- | --- | --- |
| Connect with | | or | | or | |