iomart Group Deploys Avamar Software to Boost Cloud Backup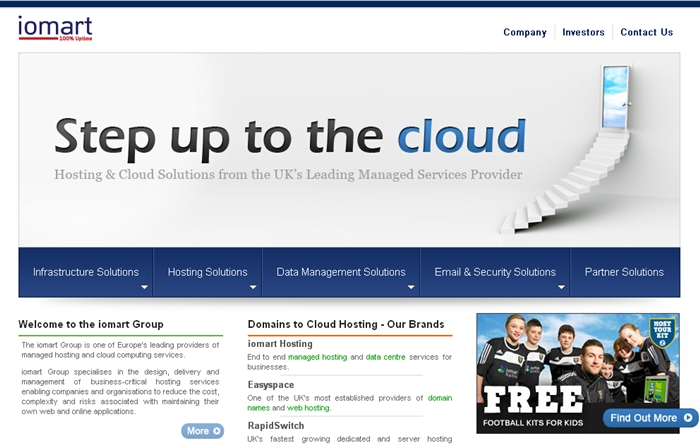 Cloud computing service provider iomart Group is boosting its backup services by employing the EMC Avamar deduplication backup software across its dominant hosting brands.

The service will be passed on to RapidSwitch and Wescoastcloud's customer bases, as iomart look to provide an enterprise-class managed backup solution to customers both on-site and off-site, backed by award-winning SLAs.

The company, which also offer managed hosting services along with the cloud, cited "data integrity and security" as the main reasons for electing Avamar's service, while also adding that it offered a cost-effective and resilient backup solution.

Bill Strain, CTO of iomart Group, said: "To support the growth of our cloud backup-as-a-service customer offering we needed a reliable and efficient solution that was simple to manage for our customer base and employees."

"Avamar provided best-in-class technology and infrastructure that strengthened our offering of a flexible and secure solution with high data integrity, at a suitable price point."

Customers of iomart and its affiliated partners will reportedly benefit from responsive and secure enterprise-grade data backup and recovery, as well as a streamlined user-experience that is delivered via a unique web-based interface, according to the Group.

The service will also allow users to benefit from backing up substantial amounts of data online without the hassle of investing in capital in order to achieve this. Avamar's recovery also consists of simple process where backed-up files can be recovered immediately.

Strain continued: "iomart Group's capital investment in Avamar gives its customers enterprise backup technology without the big price tag."

"We have already witnessed a significant return on investment through the deployment of Avamar and we are expecting to see further benefits as we roll it out across other areas of our business."

About iomart Group plc

iomart Group plc (AIM:IOM) is one of the UK's leading providers of managed hosting and cloud computing services. From a single server through to private cloud networks, iomart specialises in the delivery and management of mission-critical hosting services, enabling customers to reduce the costs, complexity and risks associated with maintaining their own web and online applications.

By physically owning and managing its own global network infrastructure, iomart offers world-beating levels of service to its customers. The Group offers a unique 100% uptime guarantee with all hosting services being engineered to ensure no single point of failure.

iomart Group operates in its chosen markets through a number of subsidiaries: iomart Hosting, Easyspace, EQSN, Melbourne Hosting, RapidSwitch, and Westcoastcloud. The group has been listed on the London Stock Exchange's Alternative Investment Market (AIM) since April 2000.

About EMC

EMC Corporation is a global leader in enabling businesses and service providers to transform their operations and deliver IT as a service. Fundamental to this transformation is cloud computing. Through innovative products and services, EMC accelerates the journey to cloud computing, helping IT departments to store, manage, protect and analyse their most valuable asset - information - in a more agile, trusted and cost-efficient way.

EMC and Avamar are registered trademarks or trademarks of EMC Corporation in the United States and other countries. All other trademarks used herein are the property of their respective owners.
Comment News
| | | | | | |
| --- | --- | --- | --- | --- | --- |
| Connect with | | or | | or | |