iomart Hosting Sponsors Social Buzz Awards 2012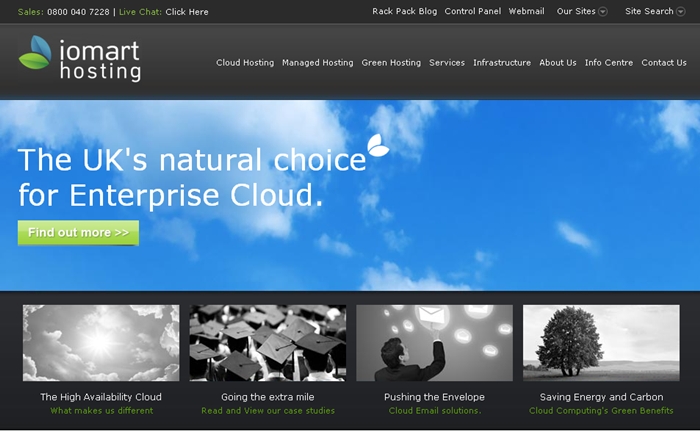 The headlines sponsors of this year's Social Buzz Awards will be cloud and managed hosting services provider iomart Hosting. The UK-based company claims it will be helping recognize talented individuals, companies and agencies that are pioneering social media communications across the country.

The awards seek to reward the most creative, innovative and strategic of these groups and were established last year by marketing and media news website The Drum. iomart will take the position as the ceremony's main sponsor at the event held at Arsenal FC's Emirates stadium on November 28, 2012.

Phil Worms, Director Marketing for iomart Hosting, stated: "As one of the UK's leading providers of cloud services we support the platforms and technologies that enable effective global communication, so we're honoured and delighted to have the opportunity to celebrate the individuals and organisations that are using social media effectively for their own businesses and their clients."

The hosting provider which operates six data centers throughout the nation, announced only last week that it had secured a contact to provide The Drum's websites with its VMware-powered CloudSure platform.

Worms continued: "There are many excellent examples of people doing amazing things with social media but often with little individual or collective recognition, which is why we're supporting the Social Buzz Awards as they clearly address this situation. We're looking forward to seeing some very worthy winners crowned in November."

Some of the award categories celebrated include; Best Use of Twitter and Facebook, Social Media Agency of the Year and In-House Client Team of the Year.

Commenting on iomart's sponsorship of the event was the event director for the Social Buzz Awards Lynn Lester, who stated: "We are delighted to welcome iomart Hosting on board as headline sponsor of the Social Buzz Awards."

"iomart Hosting has a great reputation for hosting the technology needed to power today's social media and marketing campaigns. Their involvement will give even more integrity to the awards."

About iomart Hosting

iomart Hosting is one of the UK's leading providers of complex managed hosting and cloud computing services to the enterprise market. It owns and manages its own network infrastructure, including six UK data centres, offering a unique 100% uptime guarantee. Services include: Private and Hybrid Cloud, Colocation, Content Delivery Networks, IP Transit, Cloud Storage and Email.
Comment News
| | | | | | |
| --- | --- | --- | --- | --- | --- |
| Connect with | | or | | or | |