iomart Hosting to Deploy European Assessment Cloud for Questionmark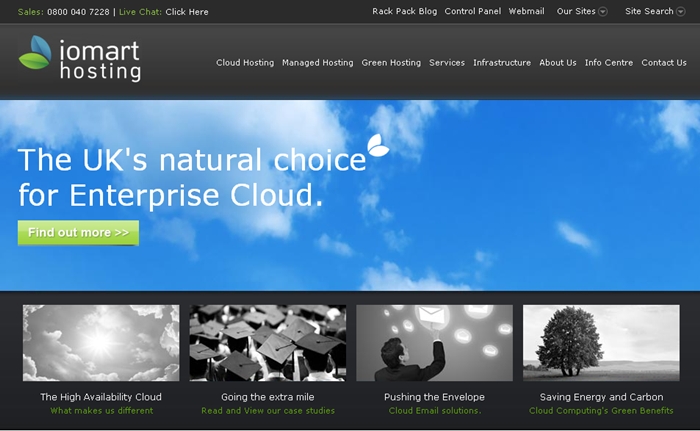 Questionmark has selected iomart Hosting to provide a European-based OnDemand service with a view to meeting the data security needs of customers in the continent.

The provider of assessment management technologies chose the UK Company to implement the service which will accompany their existing OnDemand services which currently comply with the US-EU Safe Harbor program.

London-based iomart Hosting specialize in cloud computing and managed hosting services and will now look to provide a platform with dedicated network firewall perimeter for Questionmark from its Tier 3 data center in the capital.

CEO of Questionmark, Eric Shepherd, explained the decision behind opting for iomart as the company to develop their European OnDemand service.

"Questionmark's European assessment cloud reflects our commitment to meeting the needs of our many European and global customers for whom compliance with EU data privacy and security directives is paramount," said Shepherd.

Also headquartered in London, Questionmark are aiming to offer security, availability and flexibility through a platform combined with iomart's private CloudSure environment which will satisfy EU data privacy laws.

Sarah Haran, MD at iomart Hosting said; "Users of Questionmark's European OnDemand service want to know that their data is stored securely and that the data centre in which it is hosted is fully resilient and meets data regulations in the UK and Europe."

She continued, "iomart Hosting is providing Questionmark with a fully redundant N+1 hybrid infrastructure to provide them with this peace of mind as well as the ability to burst workloads into the cloud."

Questionmark report that they currently have more than 1500 organizations worldwide, relying on their technologies to measure knowledge, skills and attitudes for a number of certification, performance and management analyses.

"We are seeing an increasing number of customers opting for OnDemand as opposed to deploying our technologies on-premise - and the reasons extend beyond the speed and ease of deployment," Shepherd highlighted.

"Customers are increasingly looking to OnDemand as a secure, reliable and more cost-effective alternative."

About iomart Hosting

iomart Hosting is one of the UK's leading providers of complex managed hosting and cloud computing services to the enterprise market. It owns and manages its own network infrastructure, including five UK data centres, offering a unique 100% uptime guarantee. Services include: Private and Hybrid Cloud, Colocation, Content Delivery Networks, IP Transit, Cloud Storage and Email.

Comment News
| | | | | | |
| --- | --- | --- | --- | --- | --- |
| Connect with | | or | | or | |