IT Hosting Provider PEER 1 Hosting Announces Launch of Public Cloud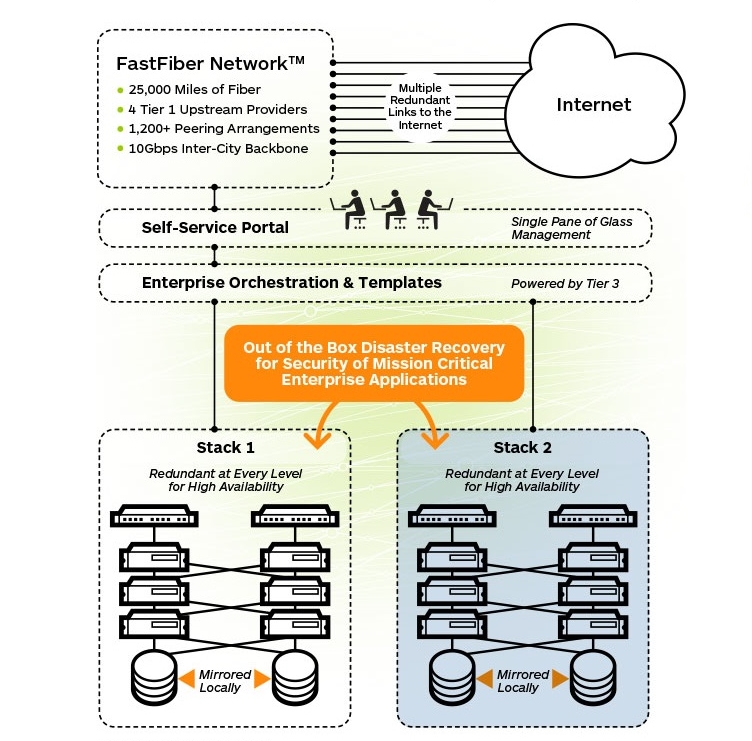 Vancouver, Canada-based IT hosting provider PEER 1 Hosting, a subsidiary of Cogeco Cable Inc., has announced the launch of "Mission Critical Cloud", a new Public Cloud service that offers a pay-as-you-go pricing model that helps enterprises control costs. Built on Tier 3's cloud services and virtualized with VMware, Mission Critical Cloud will be available internationally and in the United States in May via Tier 3's data centers in Seattle, Chicago, and New York.

Mission Critical Cloud offers full redundancy and is suitable for even the most testing of business environments. The service infrastructure provides full security, disaster recovery, and a range of functions that manage day-to-day IT activities automatically.

Mission Critical Cloud employs rigorous individual and group VM level permission procedures to ensure only authorized people access the data it stores. In addition, the service addresses data sovereignty issues by allowing enterprises to chose where they deploy virtual servers - at present data center locations include Canada, the UK and Germany.

Mission Critical Cloud also allows IT administrators complete control of their virtual servers through a simple admin interface. Through the interface, administrators can put virtual machines into logical server groups, while the service's "Blueprints" feature also saves administrators time by automating the deployment of complex cloud environments, enabling quick and efficient provision of servers.

"Many enterprises are searching for a more powerful, yet less complex public cloud solution," explained PEER 1 Hosting's SVP, Business Development, Robert Miggins. "Mission Critical Cloud addresses that need with a complete enterprise-grade cloud platform that eliminates concerns typically associated with public cloud usage and instead introduces them to the benefits of the public cloud - from increased ROI to reduced complexity and operational costs. Mission Critical Cloud is also a perfect example of our commitment to providing customers with choice in the cloud and allowing them to focus on the possibilities of the Internet and not the problems.

" Do you know of any other new Cloud products on the market? Let us know the details. Add your comments below.
Comment News
| | | | | | |
| --- | --- | --- | --- | --- | --- |
| Connect with | | or | | or | |