IT Services and Communications Provider EarthLink Harnesses Virtustream's Cloud Software to Extend Cloud Services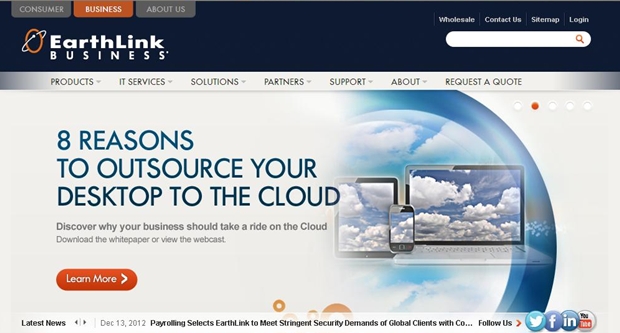 IT services and communications provider EarthLink is harnessing the cloud software of Infrastructure-as-a-Service provider Virtustream to extend its cloud services. San Francisco-based EarthLink evaluated a number of cloud provisioning and management solutions before deciding to deploy Virtustream's xStream enterprise cloud software through its Rochester, New York datacenter.

xStream will enable EarthLink to bundle services to offer its smaller and medium-sized business customers a more diverse range of cloud services that reduce their reliance on dedicated IT hardware, software and IT personnel. xStream will enhance their customers' application performance SLAs, allow them to engage in complex network routing, and enhance security. Most importantly from the customer's perspective, xStream enables EarthLink's customers to reduce their cloud expenditure by paying on a 'pay-as-you-use' basis.

Alongside the implementation of xStream in Rochester, EarthLink's strategy is to offer the solution through new cloud centers that will be online in the first half of 2013. These will be situated in Dallas, Chicago, San Jose, and Miami. This move will strengthen the company's ability to provide services to small and medium-size customers and provide the flexibility and pricing such customers require.



Comment News
| | | | | | |
| --- | --- | --- | --- | --- | --- |
| Connect with | | or | | or | |