IT Solutions Now Announces New Cloud Services Division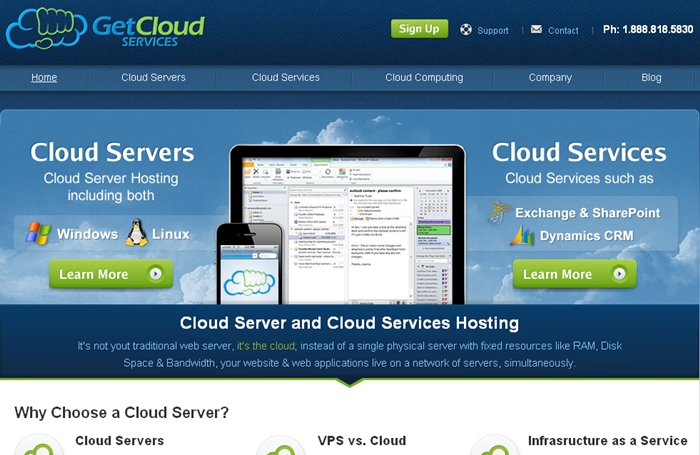 IT managed service provider IT Solutions Now, has released a new cloud services division out of its data center in Jacksonville, Florida.

GetCloudServices offers quick cloud server hosting based on the CloudStack platform, along with modern hardware resources and the provision of technical support.

The latest division will offer organizations a way to transition their business to the cloud, while also allowing them the flexibility of scaling up or down instantly as they deem necessary.

Billy Forte, CEO of IT Solutions Now, explained the latest offering available to their customers "We're excited to offer companies a flexible and customizable cloud service solution including full root access to the cloud platform and our exceptional 100 percent uptime guarantee," he explained.

"Companies also gain the distinctive advantage of working with a business that is fully staffed in the United States. GetCloudServices provides a complete cloud solution with around-the-clock support at an extremely affordable price."

GetCloudServices will also pride itself on a high-speed storage area network (SAN), the companies fastest SAN available.

In addition, IT Solutions Now has also announced its new Cloud Services, which includes a new range of on-demand fully managed solutions, including hosted Exchange, CRM and Web hosting.

Forte continued; "By offering exceptional cloud computing technology and responsive service, we're helping companies grow, improve performance, increase productivity, and compete in their space while significantly reducing their IT cost."

About GetCloudServices

GetCloudServices is a division of IT Solutions Now, a privately held technology services firm founded in 2003. GetCloudServices delivers professional cloud services including best-in-class connectivity and 100 percent uptime, with an unwavering commitment to providing the best hosting services available - regardless of platform. The company serves more than 17,000 clients in more than 100 countries.
Comment News
| | | | | | |
| --- | --- | --- | --- | --- | --- |
| Connect with | | or | | or | |