Jeff Porcaro Becomes Vice President of Engineering at Systems Management Software Stack Provider SaltStack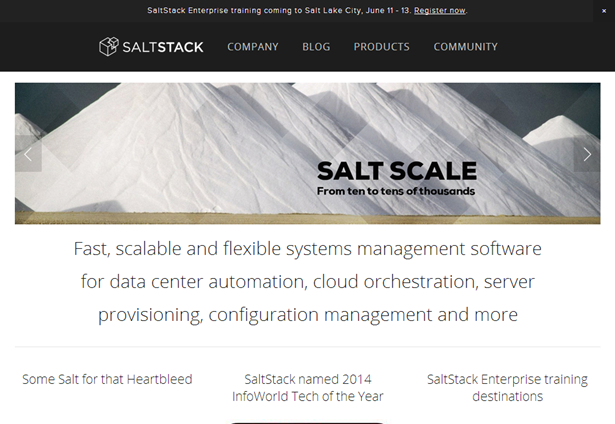 Jeff Porcaro has become Vice President of Engineering at systems management software stack provider SaltStack. The company, whose offerings also include data center automation solutions alongside cloud orchestration options, was the culmination of "The Salt" open source initiative. Established in August 2012, SaltStack was developed to support Salt and now caters for "the world's most-dynamic large and small businesses".

Mr. Porcaro joins SaltStack after a career spanning 24 years and he will be responsible for SaltStack Enterprise software build and release processes, quality assurance, customer support, and improving customer experience. His career has included software development and engineering with a strong focus on enterprise systems and cloud management software platforms. He joins SaltStack from Adaptive Computing where he was Vice President. Prior positions to this included posts at Central Logic, and Altiris and Symantec where he was involved in managing alliances with companies like Dell, Intel, IBM, Fujitsu-Siemens, HP and Microsoft.

"Jeff has a long and successful track record building world-class engineering teams to deliver enterprise-scale software solutions," explained the CEO of SaltStack, Marc Chenn. "Jeff's extensive experience in developing systems infrastructure and cloud automation software will benefit all SaltStack Enterprise subscribed customers as well as users of the Salt open source software. We are thrilled to have Jeff help drive our team's ongoing success and as we position SaltStack for the next phase of rapid company growth."

Are you aware of any other movers and shakers moving into new positions? Let us know the details. Add your comments below.

Comment News
| | | | | | |
| --- | --- | --- | --- | --- | --- |
| Connect with | | or | | or | |