Layered Technologies Launches Next Generation Secure Cloud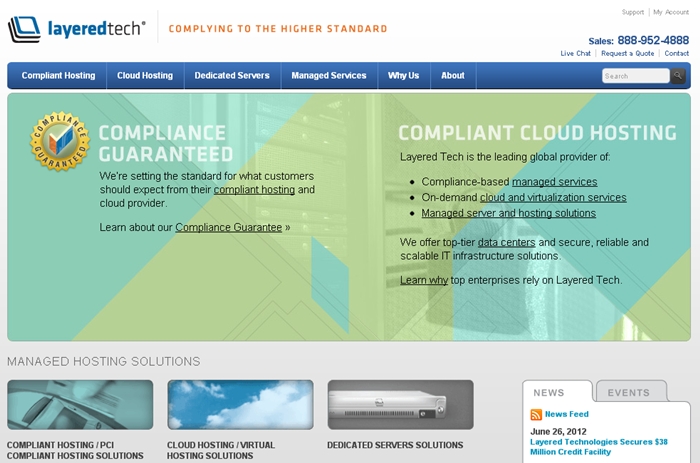 Layered Technologies has tipped its Layered Tech Cloud Data Center to be a "next-generation cloud platform" after announcing its release.

The provider of cloud and hosting services has launched the Center that will combine its complete management, security and compliance capabilities in order to create what it aims to be a more agile and secure cloud.

Layer Tech claims the enterprise-class platform is the only one of its kind to combine the three functions and offering the flexibility of self-service.

Kevin Van Mondfrans, Vice President of Product Management at Layered Tech, said: "Layered Tech's next-gen cloud allows enterprises to run their critical workloads in a cloud environment to accommodate complex security needs and meet PCI-DSS and HIPAA compliance requirements."

"Security and transparency are Layered Tech tenets, and our new Cloud Data Center includes the security and compliance management capabilities for which we are known."

Included in the new data center will be a robust self-service portal and also select from Layered Tech's managed platforms, security and compliant-hosting services.

Brad Hokamp, President of Layered Tech, said: "There are many hosting and cloud providers in the market, but Layered Tech separates itself from the pack by fusing managed services and technology to create a high-performance, secure and compliant cloud environment like our new Cloud Data Center."
Comment News
| | | | | | |
| --- | --- | --- | --- | --- | --- |
| Connect with | | or | | or | |