LuxCloud Sponsors WorldHostingDay As It Debuts in Australia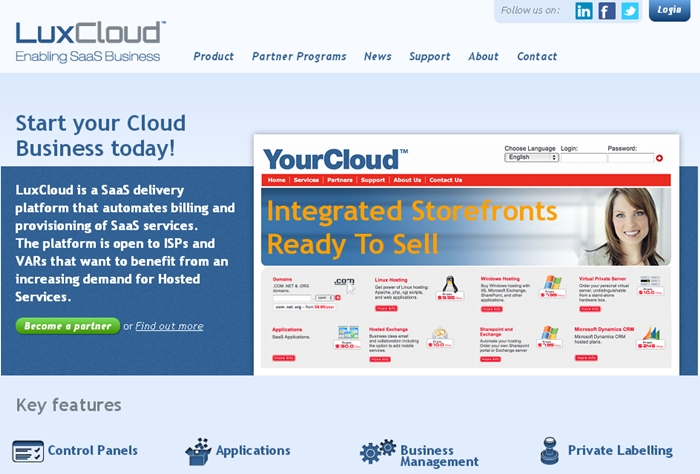 WorldHostingDay will be making its debut in Australia with cloud services distributor LuxCloud acting as a Gold Sponsor for the event.

Set to take place on October 9 in Sydney, LuxCloud will be exhibiting and presenting at the event with 'Cloud Automation as a Service (CAaaS), or how to instantly increase sales to your existing customer base' being the hot topic.

WHD.australia, its official title, will bring industry experts together from around the word as it looks to build relationships and new solutions during the event.

Marco Houwen, Founder and CEO of LuxCloud said, "We are very excited to be attending this global event where companies from all over the world can explore the Australian hosting market."

"It is an ideal venue for hearing about the latest innovations in cloud computing services." He continued, "Our team want to share their knowledge and experience of this constantly evolving industry, with an insight into LuxCloud's latest product, Hosted365."

Managing Director for APAC, Harry Singh, will be the face of LuxCloud at the event as he takes centre stage at 3.00pm.

About LuxCloud

LuxCloud is a market-leading provider of cloud computing services, allowing companies to quickly launch and profitably deliver the cloud services demanded by small- and medium-sized businesses. LuxCloud offers customizable branded solutions enabling resellers, system integrators and service providers to sell online any and all of the services and applications available on the platform. The range of applications is constantly evolving, reflecting the needs of the market, and includes Web and application hosting, messaging and collaboration, business processes and infrastructure packages. Part of the DCL Group, LuxCloud was founded in 2010 and is headquartered in Luxembourg. LuxCloud enables a smooth transition of business to the cloud.
Comment News
| | | | | | |
| --- | --- | --- | --- | --- | --- |
| Connect with | | or | | or | |