Managed Cloud Solutions Provider Co-SYS Partners with MYOB Services Provider Enprise Solutions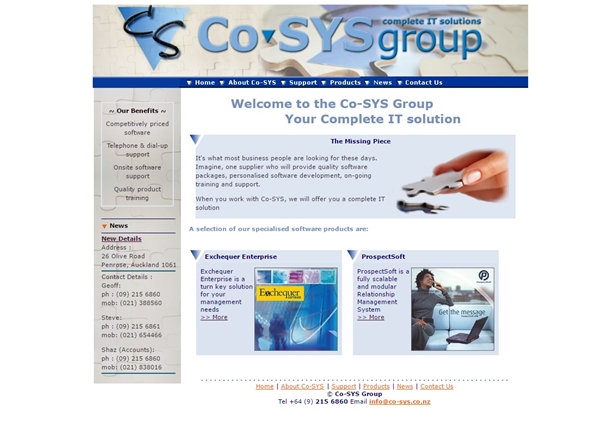 Managed cloud solutions provider Co-SYS has partnered with MYOB services provider Enprise Solutions (Enprise). The company, which has headquarters in Auckland, New Zealand, offers a range of fully managed cloud solutions (including the ProspectSoft CRM and Exchequer Enterprise solutions) and caters to a customer base in New Zealand and Australia. The partnership means that Co-SYS' customers now has access to Enprise's MYOB EXO and MYOB Advanced software-based cloud solutions.

Enprise's offerings include Microsoft CRM, Halo business Intelligence, Valogix inventory forecasting and a number of other solutions. Its solutions can be delivered in the cloud and are provided to around 750 customers. The company has a presence in Auckland, Hamilton, Wellington, New Zealand and Sydney and Melbourne, Australia. Together the companies will share expertise and capabilities for the benefit of customers.

"Our customers can keep using their server-based products for as long as it suits them, then move to the cloud when they're ready, with no loss of service or support," explained Geoff Roberts, the Director of Co-SYS. "For new customers, we can now offer cloud or on-premise options to suit their business."

Do you know of any other companies involved in new partnerships? Let us know the details. Add your comments below.

Comment News
| | | | | | |
| --- | --- | --- | --- | --- | --- |
| Connect with | | or | | or | |