Microsoft Buys Cloud-based Customer Service and Help Desk Company Parature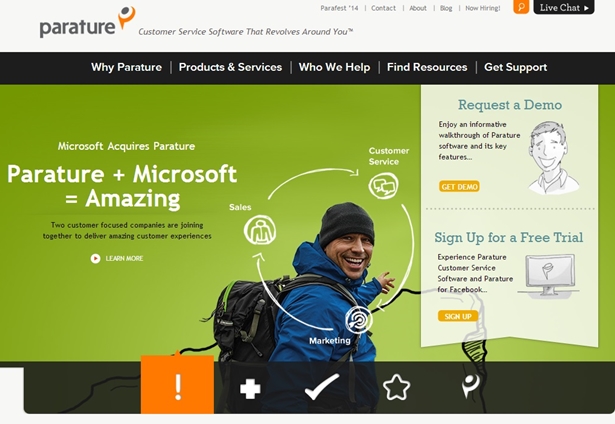 Microsoft has bought cloud-based customer service and help desk company Parature. The company announced the purchase yesterday although the financial aspects of the deal were not disclosed. Parature 's 100 employees will be absorbed by Microsoft as part of the deal.

Established in 2000, Herndon, Virginia-based Parature offers a range of "outward-facing" CRM solutions that are customized to meet individual user needs. The Software-as-a-Service (SaaS) solution supports customer service activity and enables companies to "monitor, manage, respond to, analyze and report on" customer enquiries and follow ups.

Parature's solution enables companies to manage a range of customer service routes, including live chat, discussion boards, email, help desk, and knowledgebase options. It also manages mobile and social media enquiries. Microsoft will integrate Parature's capabilities with its on-premise Dynamics CRM solution and its CRM Online option.

The purchase, which is expected to be finalized in 30 days, will enable Microsoft to bring its customer service activity into focus and also bring a large number of new customers into the Microsoft footprint. Parature has a global customer base of 70 million users including companies like IBM, social networks like Tagged, and organizations like the United States Environmental Protection Agency.

Do you know of any other acquisitions taking place? Let us know the details. Add your comments below.

Comment News
| | | | | | |
| --- | --- | --- | --- | --- | --- |
| Connect with | | or | | or | |