Multinational IT Corporation Hewlett-Packard Offers Cloud Service with a Focus on Big Data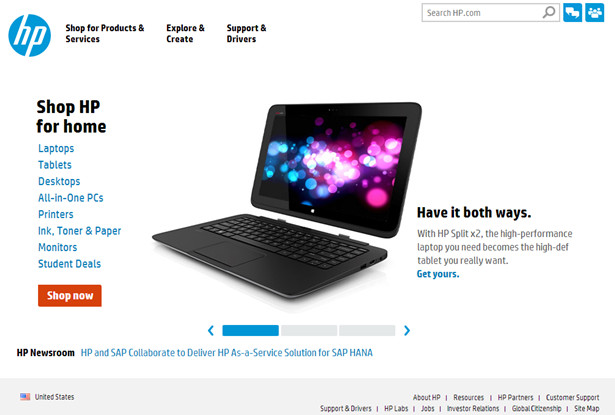 Multinational IT corporation Hewlett-Packard (HP) has announced it is offering a new cloud service which focuses on big data. The company is collaborating with enterprise application software company SAP to deliver "HP As-a-Service Solution for SAP HANA" which will enable customers to "harness the benefits of real-time insight for instant business outcomes".

HP's new solution offers companies the capacity of cost effective real-time big data analysis and enables customers to avoid making major upfront investments. It offers users a bundle which includes SAP's HANA software license and hardware and management offered on an "as-a-service" model with a monthly subscription.

The solution runs in a HP Managed Cloud environment and is offered as a Managed Private Cloud or a managed Virtual Private Cloud though HP's data centers. Migration to the solution is facilitated by the HP Migration Factory for SAP HANA which plans full secure migration and validation of mission-critical data onto the SAP HANA platform.

"Today's market pressures create the need for companies to know in real time what is going on with their enterprise, their clients and even their competitors, so they can stay competitive," explained the Vice President of Enterprise Application Services, HP, Jules Beck. "When HP and SAP innovate together, we raise the bar on what is possible for our clients by providing real-time insights."

HP As-a-Service Solution for SAP HANA will initially be available in Australia and New Zealand but will ultimately be available globally with pricing that will "vary according to client need".

Do you know of any other companies collaborating on big data projects? Let us know the details. Add your comments below.

Comment News
| | | | | | |
| --- | --- | --- | --- | --- | --- |
| Connect with | | or | | or | |