OzHosting Selects Dutch Provider for Cloud Backup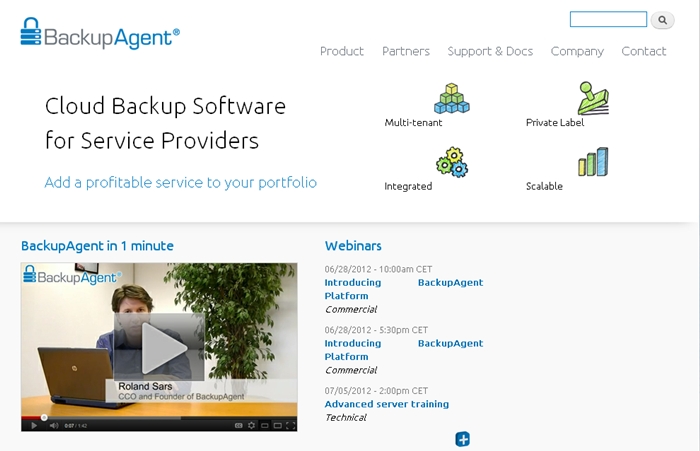 Despite the many seas between them, service provider OzHosting has selected BackupAgent to provide its cloud backup offering to both SMB customers and reselling partners.

The Dutch-based company, which offers cloud backup software for IT service providers, will deploy its services as an end-to-end solution for all backup issues for the Australian business, which supports small to medium enterprises.

The provided solution will create a safety net for data on PCs, laptops and servers and the backup will be stored in OzHosting's data center in Sydney, Australia.

Robert Nad, General Manager of Operations at OzHosting stated: "OzHosting continuously seeks innovative services that provide small businesses with easy to use tools, more autonomy, more control and the best reliability and performance."

"We are delighted to release cloud backup solutions in Australia based on BackupAgent technology, as the quality of their product meets our high standards."

Established in 2005, BackupAgent supports all major operating systems and boasts features such as plugins for Exchange, SQL and MySQL backup, along with technical and commercial support.

Roland Sars, CCO of BackupAgent said: "OzHosting is a pioneer in Australia's hosting market. The company serves Australian businesses with a local support team and an Australian data centre that complies with world-class standards for speed, reliability and security."

"With a high standard in our own product, we are glad to work with OzHosting in the Australian market."

About BackupAgent

BackupAgent was founded in 2005 and is privately held company with headquarters in Delft, The Netherlands. The cloud backup technology of BackupAgent is used by over 400 service providers, hosting companies and telcos in over 50 countries worldwide. BackupAgent was ranked 8th on the Deloitte Fast 50 in 2010, the list of fastest growing technology companies. The company's growth is guaranteed by developing a unique innovative solution and a successful partner model.

About OzHosting.com

OzHosting.com is an Australian owned and operated business that specializes in supporting small to medium businesses requiring enterprise-grade technology services. The company was established in 1997 and is one of the pioneers in Australia's web hosting market. OzHosting.com helps businesses meet customer privacy requirements by having their data and information stored in Australia.
Comment News
| | | | | | |
| --- | --- | --- | --- | --- | --- |
| Connect with | | or | | or | |