Personal Cloud Storage Company pCloud Now Accepts Bitcoin Payments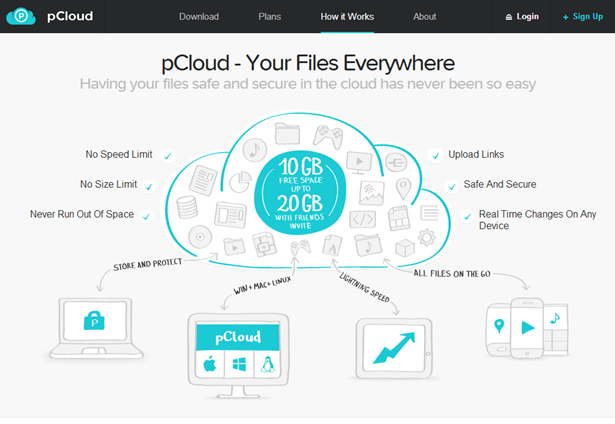 Personal cloud storage company pCloud now accepts Bitcoin payments. This, according to the company, makes it the "first and only storage service that uses Bitcoins" for premium cloud storage services. No additional charges are billed for Bitcoin payment.

pCloud offers a range of cloud storage services that offer a series of unique features. These include an "Upload Link" facility that makes file sharing easy and enables people to upload directly to a pCloud account. The solution also enables users to backup social media-based photos and videos and schedule WordPress backups directly to the cloud.

There are no limits on the size of files that can be uploaded to pCloud and accounts can be accessed through PCs and Android and iOS devices. pCloud also provides strong privacy through utilizing TLS/SSL encryption protocols.

Bitcoin is a digital currency used for online payments. While there has been considerably debate regarding the long-term future of the currency, pCloud's move shows that many still have confidence in its longevity. At the time of going to press, the company's storage service costs 0.005807 BTC per month ($4.99) and provides 100GB of storage space with "unlimited speed" and uploading of any file size. In addition, the service offers unlimited sharing and ongoing email technical support.

Do you know of any other companies offering services for Bitcoin payments? Let us know the details. Add your comments below.





Comment News
| | | | | | |
| --- | --- | --- | --- | --- | --- |
| Connect with | | or | | or | |