PGA of America Opts for Peak 10 As its Cloud Computing Caddie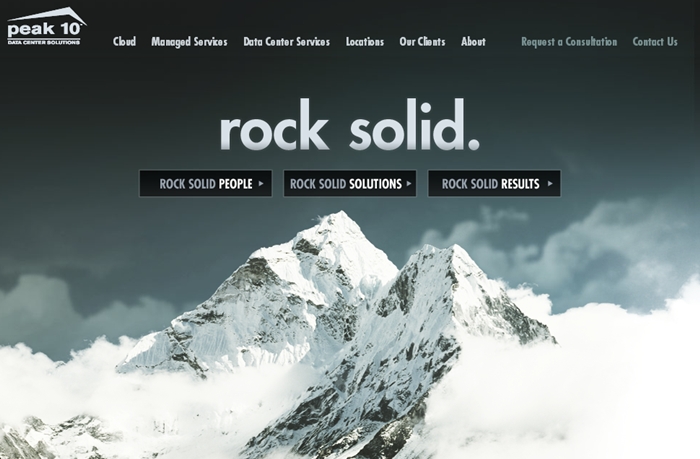 The PGA of America is currently using Peak 10's tailored solution to provide their core infrastructure and to deploy to its ticketing, admissions, and scoring systems.

The renowned golfing association is utilizing the American company's cloud computing and data center services to monitor and manage data replication and provide infrastructure for their America's Championship applications.

Sean Walker, PGA director of Internet systems, highlighted the service that the Charlotte-based cloud computing company had provided. "Peak 10 has consistently provided the uptime and reliability needed for The PGA of America's most mission-critical applications," he said.

"Through the use of its cloud services for systems at our Championships, we have been able to add scalability to our high-volume applications as needed, while increasing overall system reliability through redundancy across multiple data centers."

Along with the provided cloud services, The PGA of America has also opted for Peak 10's burstable bandwidth. This solution provides added network capacity in order to handle traffic spikes on its website.

Vice president and general manager of Peak 10 Louisville, Matt Phillips, explained the reasons behind the PGA deciding to use their service. "We have worked with The PGA of America for many years, and its migration to our cloud platform was a natural step for its maintaining critical applications."

"Our team is excited to work alongside such a well-known entity in the sports world. We know how important it is for golf enthusiasts worldwide to have access to PGA sites," admitted Philips.

Peak 10 will also offer the golfing association added protection through geo-redundancy, while using their campus in Charlotte, N.C, as a failover site to the primary system at its Louisville-based technology campus.

Walker concluded to commend the reliability of the data center provider; "The overall reliability of the Peak 10 cloud infrastructure is a key element in helping us deliver highly-visible solutions such as the scoring system for our premier events."

About The PGA of America

Since its founding in 1916, The PGA of America has maintained a twofold mission: to establish and elevate the standards of the profession and to grow interest and participation in the game of golf. By establishing and elevating the standards of the golf profession through world-class education, career services, marketing and research programs, The PGA enables its professionals to maximize their performance in their respective career paths and showcases them as experts in the game and in the multi-billion dollar golf industry. By creating and delivering world-class championships and innovative programs, The PGA of America elevates the public's interest in the game, the desire to play more golf, and ensures accessibility to the game for everyone, everywhere. As The PGA nears its centennial, the PGA brand represents the very best in golf.

About Peak 10

Headquartered in Charlotte, Peak 10 operates 10 technology campuses in the U.S., serving customers around the globe. Peak 10 provides reliable, customizable cloud computing, data center and other IT infrastructure solutions for small- to medium-sized businesses. Customer-centric, responsive and cost-effective, Peak 10 solutions are designed to scale and adapt to customers' changing business needs, enabling them to increase agility, lower costs, improve performance and focus internal resources on their core competencies. Peak 10 is SSAE 16 audited and helps companies meet the requirements of various regulatory compliance acts such as Sarbanes-Oxley (SOX), HIPAA/HITECH, PCI DSS and Gramm-Leach-Bliley (GLBA).
Comment News
| | | | | | |
| --- | --- | --- | --- | --- | --- |
| Connect with | | or | | or | |