Private Cloud Service Available from IaaS Company GoGrid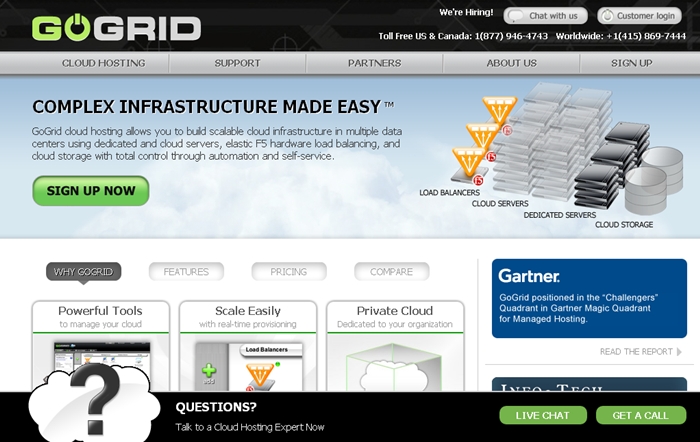 Cloud infrastructure company GoGrid are to launch a private cloud service in their newest data center situated in Amsterdam.

The Dutch company will offer three new Private Cloud services to its global base of customers without hardware procurement or resource sharing.

Some of the reported advantages of the private cloud will enable their customers to benefit, in a secure environment, from scalable compute power, virtual server images, load-balanced infrastructure, private networking, and elastic storage.|

CEO, John Keagy spoke of his anticipation for GoGrid to bring their private cloud to the Dutch capital, "The new solutions make it easy for companies to create the secure environments their business requires, including full isolation of end-user infrastructure to ensure regulatory or industry compliance."

With increased agility and IT control, and maximized operational efficiency, a number of businesses have adopted the private form of cloud computing. Keagy continued to explain the benefits of the service for their customers.

"Whether they need to segregate network and hardware resources or decrease IT provisioning time, deploying one or more Private Clouds as part of a complex infrastructure topology is rapidly becoming the gold standard," he said finally.

About GoGrid

GoGrid is the #1 pure-play Infrastructure-as-a-Service (IaaS) provider specializing in Public Cloud and Private Cloud Infrastructure solutions. Currently powering thousands of customers globally, GoGrid makes complex infrastructure easy by enabling businesses to revolutionize their IT environments with the cloud. In just minutes, GoGrid customers can deploy and begin managing applications and workloads on our proven, secure and reliable public cloud platform. With GoGrid's Public Cloud and Private Cloud offerings, sysadmins, developers, and IT professionals create, deploy, and control cloud environments and complex virtual and physical server networks with full administrative control; with GoGrid's Private Cloud customers utilize a private, hosted and managed server, single-tenant environment with zero capital expenditure. To further leverage the GoGrid cloud, the Partner Exchange provides users with an evolving ecosystem of cloud solutions from GoGrid's partner community. GoGrid is proud to have been recognized as a "Visionary" two years in a row by Gartner and as a "Champion" by Info-Tech Research Group in 2011.
Comment News
| | | | | | |
| --- | --- | --- | --- | --- | --- |
| Connect with | | or | | or | |