Private Investment Company Ardian Acquires 20% of French Cloud Computing Company Ikoula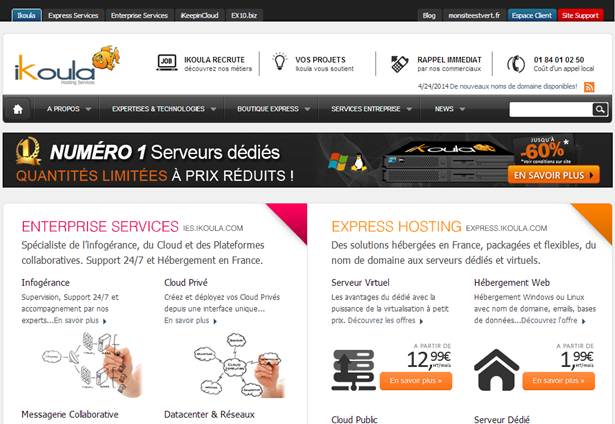 Private investment company Ardian has acquired 20% of French cloud computing company Ikoula. Financial aspects of the deal were not released.

Established in 1996, Ardian has European, North American and Asian assets valued at $47 Billion. The company has a staff of around 330 employees located in premises in Beijing, Frankfurt, Jersey, London, Luxembourg, Milan, New York, Paris, Singapore, and Zurich.

Established in 1998, Ikoula focuses on providing "packaged and flexible" cloud hosting solutions through its French datacenter. It caters to a broad customer base of 6,000+ companies of a range of sizes. The company's Ex10 department offers white label cloud-based collaborative solutions.

"This additional support and equity from Ardian will enable us to consider further European growth opportunities, as well as supporting our ongoing strategy of continued innovation and service improvement," explained the President and founder of Ikoula, Jules-Henri Gavetti.

"Ikoula has a very strong management team, which has the ability to innovate within a fast growing market," added the Director of Ardian's Innovation Growth Team, Antoine Lacour. "Ardian is delighted to be able to support the company in the next major stage of its development in Europe, and we will play an active role supporting the business in its acquisition strategy."

Do you know of any other industry players involved in acquisitions? Let us know the details. Add your comments below.






Comment News
| | | | | | |
| --- | --- | --- | --- | --- | --- |
| Connect with | | or | | or | |