Rusty Lingenfelter Joins Cloud Computing and Managed Service Solutions Provider MicroTech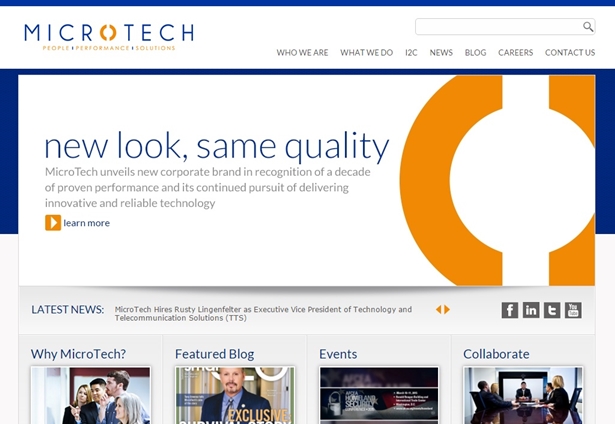 Rusty Lingenfelter has joined cloud computing and managed service solutions provider MicroTech. MicroTech, whose head offices are in Vienna, Virginia, United States, was established in 2004. Alongside cloud and managed services, the company offers a range of options, including technology integration, telecom solutions, and network systems. The company is a "Service-Disabled Veteran-Owned Small Business" (SDVOSB) and has been a contractor on over 100 Federal projects. He joins MicroTech as Executive Vice President of Technology and Telecommunication Solutions (TTS).

Mr. Lingenfelter is an industry veteran and has considerable experience dealing with "multi-billion dollar global infrastructure programs, operations and service delivery". Alongside this he has program management and strategic sourcing experience at a "very large enterprise level". He brings a wealth of skills to his new position, including "noteworthy executive communication skills with a particular skill in mediation and consensus building".

"I am extremely excited to join the Microtech family," explained Mr. Lingenfelter in a press release. "Tony (Tony Jimenez, MicroTech's CEO) has been an inspiration to veteran entrepreneurs and business leaders and encouraged them to pursue their passion. I look forward to helping the team continue to deliver quality that our customers appreciate and staying on the leading edge of technologies that help our customer be more efficient and effective."

Do you know of any other industry players taking on new executives? Let us know the details. Add your comments below.

Comment News
| | | | | | |
| --- | --- | --- | --- | --- | --- |
| Connect with | | or | | or | |