Security Solutions Provider Vertex Security Upgrades Cloud-based Access Control System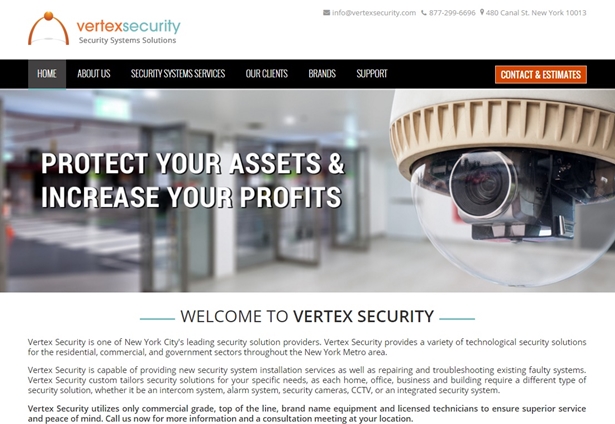 Security solutions provider Vertex Security has upgraded its cloud-based access control system. The company, which has headquarters in New York, United States, bills itself as "one of New York City's leading security solution providers". The company provides security solutions specifically for New York Metro area's "residential, commercial and government sectors". The upgrade gives users "complete control over their security system without the need to be on-site".

While traditional access systems have improved property manager's ability to secure their properties, they have generally required a manager or technician to be present to deal with issues. Vertex Security's access control system is based in the cloud and accessible via the Internet. The system "has been designed to give property managers full control over their properties" whether they are in the office or in the field – access is granted through mobile devices likes tablets or smartphones and through PCs.

"We are pleased to add another top of the line security solution to our offerings," explained Vertex Security's owner Barak Ron. "The Vertex Security web-based access control system is designed to give to property managers the enhanced protection of properties, while costing you less money and time, and making maintenance so much easier. Providing advanced security systems that offer our clients' peace of mind due to convenience, better control and affordability has always been the main objective of our company to which we will always stay committed."

Do you know of any other companies offering innovative cloud-based solutions? Let us know the details. Add your comments below.

Comment News
| | | | | | |
| --- | --- | --- | --- | --- | --- |
| Connect with | | or | | or | |