SoftLayer Deploys Latest Private Cloud Solution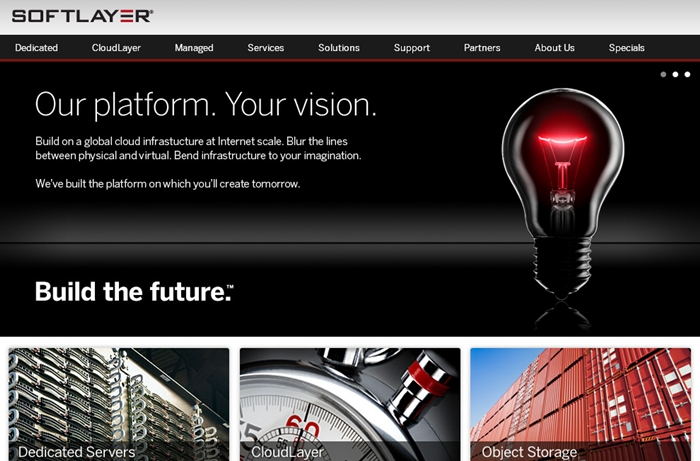 SoftLayer has unveiled its latest Private Cloud solution that will provide customers hosted deployments on demand. The deployments, powered by Citrix CloudPlatform, will leverage the company's customer-controlled infrastructure management system, automated architecture and worldwide data center locations.

Their private clouds streamline ordering, giving customers the opportunity to select the number of servers they need, and then enable them to customize configurations as suited to their preferences. SoftLayer's new solutions will also make deployments scalable, high-performing and secure.

Chief Technology Officer for SoftLayer, Duke Skarda, spoke of the benefits customers will gain from customizing their private clouds. "For some time our customers have used our portfolio of dedicated servers, network resources, and virtualization options to build their own private clouds," he said.

"Now, with SoftLayer Private Clouds, instead of starting at square one, you can start with your cloud ready for whatever you want to do with it."

The on-demand scalabity will allow users to add physical nodes and virtual servers to their Private Clouds without being subject to any time constraints, through the SoftLayer Customer Portal and API. Essentially users will have full control over their private cloud via SoftLayer's portal and Apache CloudStack management tools.

Skarda continued to explain the new solution, "We've built our Private Clouds solution out of our experience creating and managing our own cloud, and our unique capabilities in automating sophisticated deployments.

"At the push of a button you have a dedicated cloud at your command, with full access and control over every aspect, and the ability to scale infinitely, on demand."

Through integration with RightScale Cloud Management, the company's Private Clouds can also be managed, giving customers various management capabilities including the use of RightScale ServerTemplates, RightScripts, and other additional services.

Bailey Caldwell, RightScale Vice President of Business Development, for the global cloud infrastructure platform providers, spoke of the company's new offering and how it can be adapted to suits each customers requirements.

"This innovative new offering from SoftLayer is a testament to how they understand customer needs. Customers will benefit from the proven configuration and the speed at which SoftLayer will deliver it," he said.

"We're delighted that RightScale and myCloud are available for cloud management of SoftLayer private clouds - it's an ideal fit with our existing ability to manage SoftLayer public clouds, now customers can manage both through a single pane of glass."

Peder Ulander, VP of Citrix, the providers of SoftLayer's first Private Clouds, added "We are proud to play a central role in this powerful new cloud-infrastructure-as-a-service,"

"SoftLayer innovates with solutions that make the cloud more accessible, affordable, and scalable and Apache CloudStack, is the perfect match for that goal. The combined solution brings flexibility and ease of use while ensuring the control, efficiency, and scalability that dynamic private clouds require."

About SoftLayer Technologies

SoftLayer is the global cloud infrastructure platform provider built for Internet scale. Headquartered in Dallas, the company operates 13 data centers in the US, Asia and Europe; worldwide network points of presence; and a high-speed global network for secure, low-latency communications. SoftLayer's modular architecture, full-featured API and sophisticated automation create a flexible platform that seamlessly integrates physical and virtual systems. With 100,000 servers under management, SoftLayer is the largest privately held Infrastructure-as-a-Service (IaaS) provider in the world, with a portfolio of 25,000 leading-edge customers from Web startups to global enterprises.
Comment News
| | | | | | |
| --- | --- | --- | --- | --- | --- |
| Connect with | | or | | or | |